You want to try to eat a popular street food of Shymkent? Try to bake the popular dish samsa at home. We tell you how to bake it.
Ingredients you need to make Shymkent's Samsa:
3 huge onions
500 gramm minced beef
400 ml salty water
500 gram flour
2 eggs
350 gramm butter
pepper
salt
At first mix the flour and the salty water to make a dough. Then make a ball out of the dough. Now the dough have to rest for 20 minutes.
You can use the 20 minutes to prepare the filling for the samsa. The traditional filling is minced meat from chicken or cow. But you can also fill it with potatoes or pumpkin – this could be the vegetarian version. We will fill it with minced beef, today.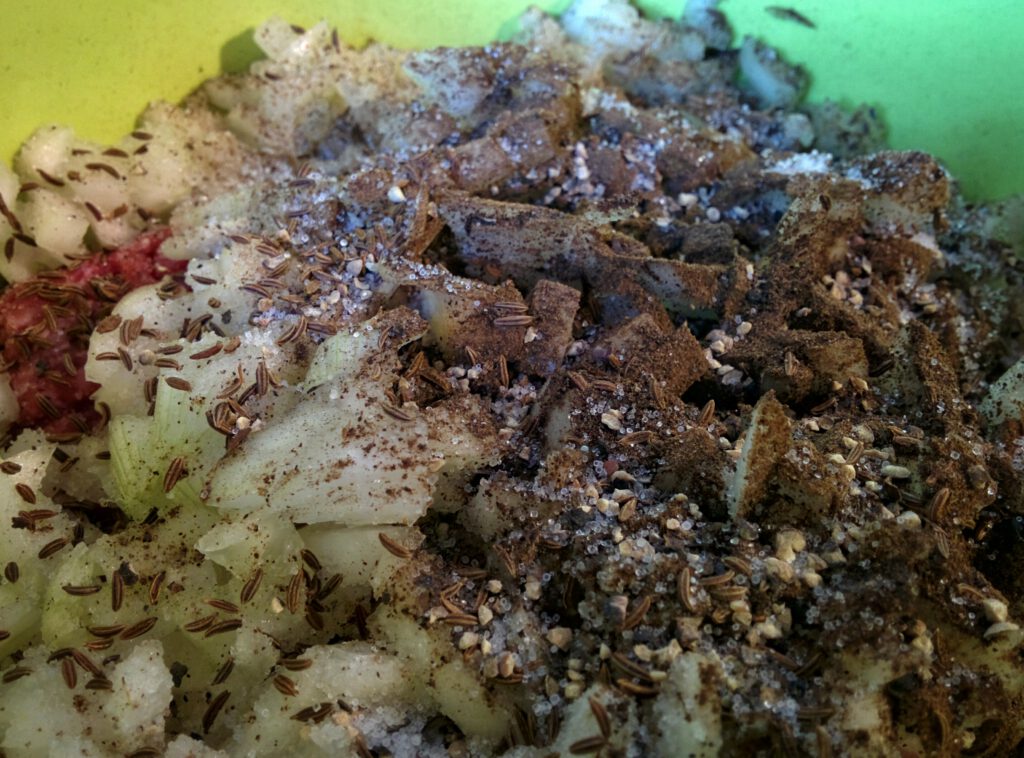 So at first we cutting onions into small cubes. After it you put the onion cubes into the minced meat. You can now add additional pepper and salt to it. Knead the minced meat by hand with the additional ingredients. Check if you need more spices like salt or pepper for your right taste.
Take the dough ball again and use the rolling pin to make the ball flat. Around 3mm thick.
Melt the butter in by stove or microwave. Put the melted butter on the flatten dough and apply it on every corner of the dough by knife.
Now we have to roll the dough. After rolling we have to form a snail shell out of the roll.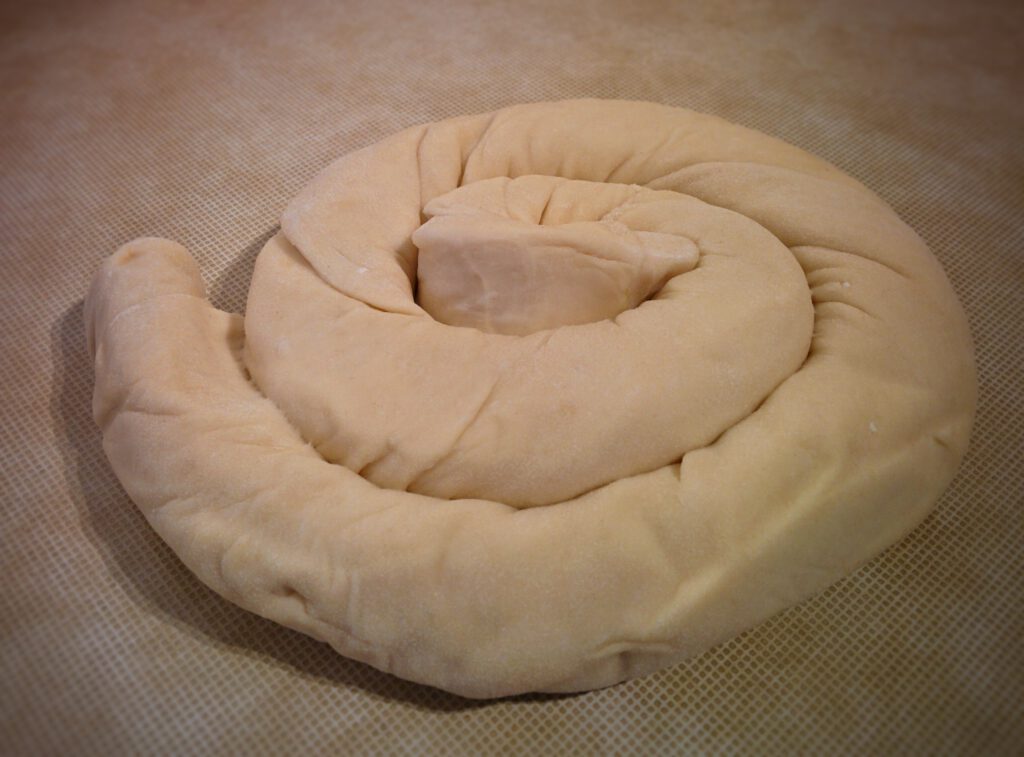 Put the dough roll for our samsa one hour into the fridge. By the way the name Samsa goes back to the Persian sanbosag.
Before you take out the dough out of the fridge you can crack the two eggs and mix the egg. This will be the topping of samsa.
Cut the roll into four pieces. And flatten them with the rolling pin to make a small flat dough again.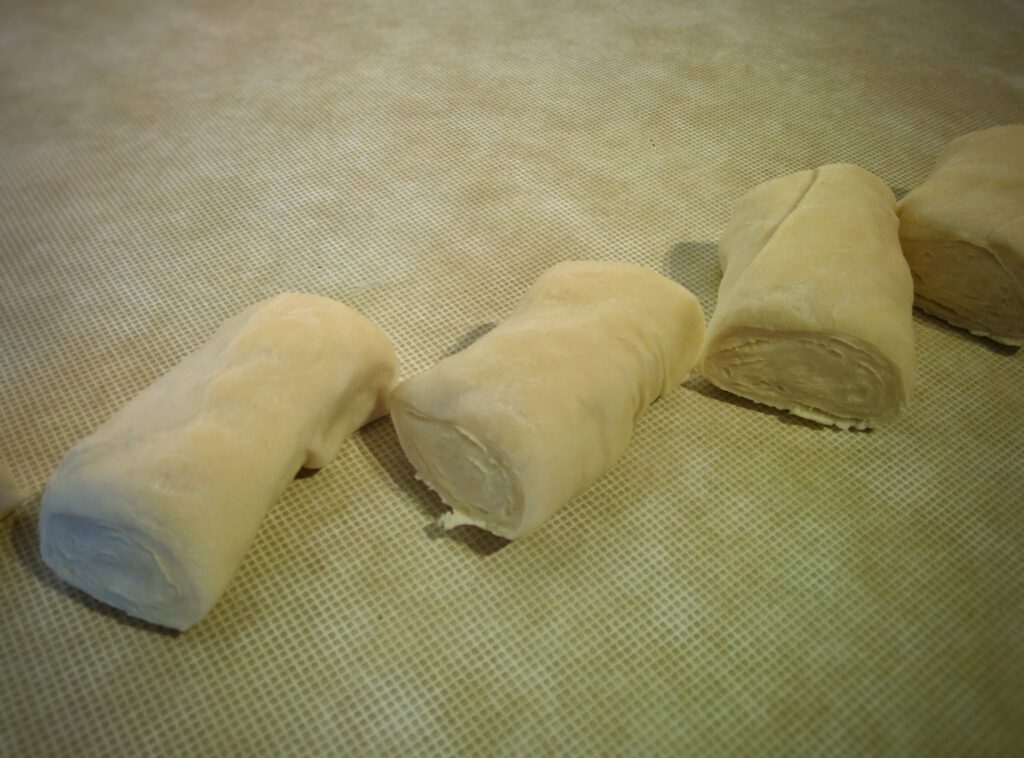 Put filling on it and fold the samsa into a triangle form. Use the mixed egg to put a topping on the samsa. Add poppy seed or sesame seeds as decoration on it.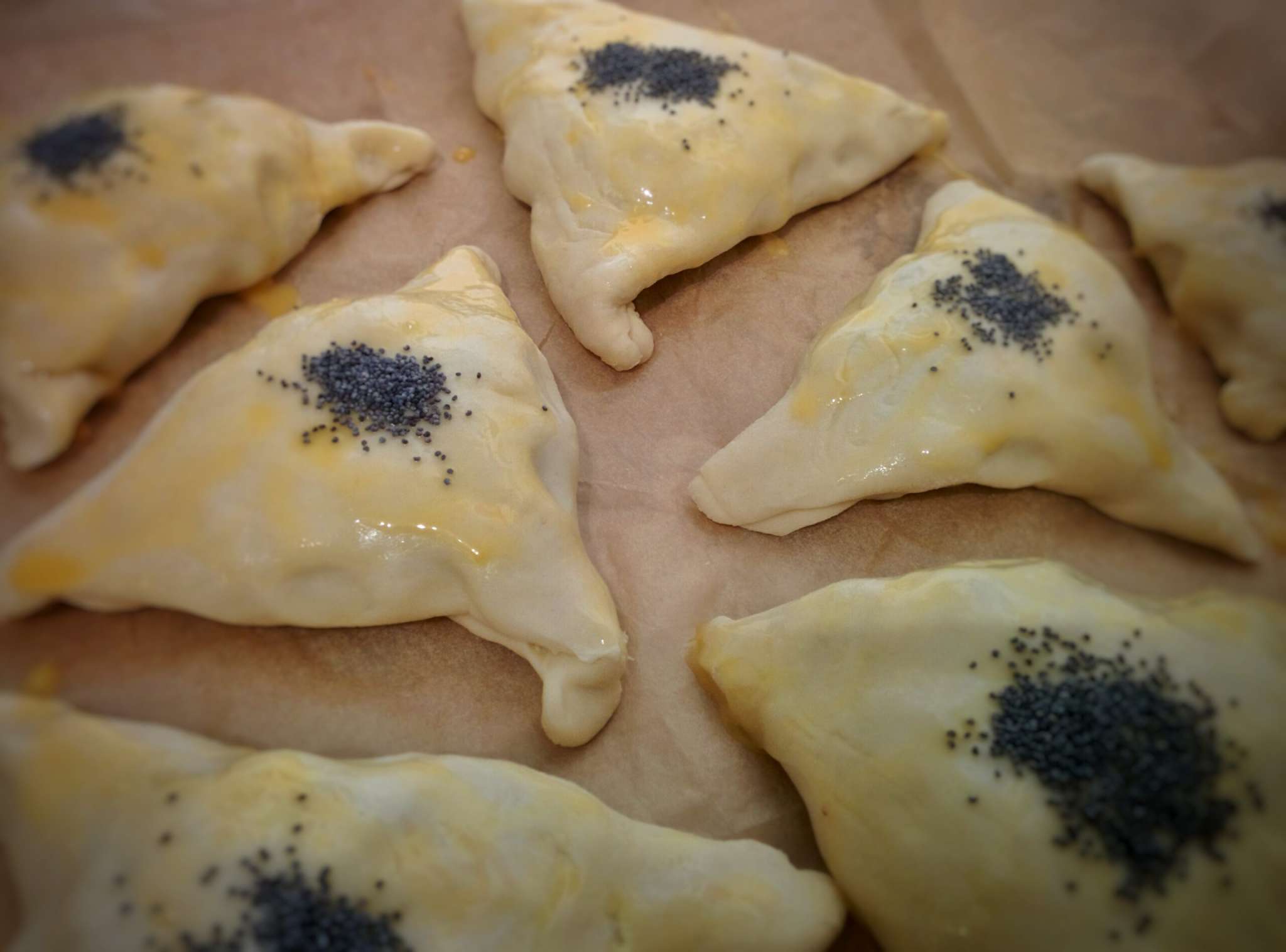 The traditional samsa is often baked in the tandoor. It's a is a special clay oven and you glue the fresh samsa on the surface inside of the tandoor. But we will put the samsa into a electric stove for around 30 minutes with a temperature of 250°C degrees. If the samsa is getting a nice light brown touch the baking process is finished.
Open the stove and put the samsa on a plate. Wait around 5 minutes that the dish is cooling down a little bit. And then enjoy your self-made Shymkent's samsa! Congratulations!
More information: https://en.wikipedia.org/wiki/Samsa_(food)