Shymkent has a very long history and the city in South Kazakhstan has seen very much heros rising and falling. Info Shymkent will have a look on Shymkent's history.
11th century: Shymkent was founded as a caravanserai at the silk road. The purpose was to protect the city Sayram – a old and important trading place close to Shymkent.
17th February 1405: During a winter campaign against Ming China the famous King Timur died in Otrar, a silkway city close to Shymkent.
Early 19th century: Shymkent became part of Kokand's khanat. Kokand transformed Shymkent to a huge and his most important fortress of his Khanat.
July 1864: Shymkent is conquered and destroyed by the Russians troops under command of Michail Chernyaev.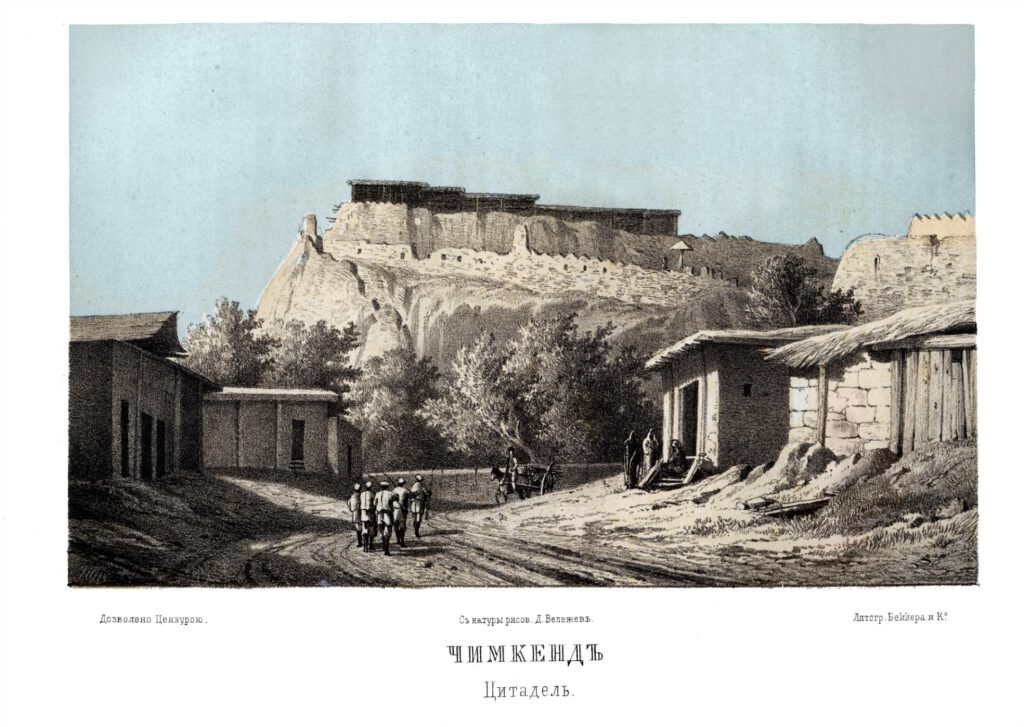 1914: Shymkent is renamed to Chernyaev to tell the people who conquered their city.
1924: Shymkent get its original name back. The city is becoming a important trading point between nomads and townsmen for horse, sheep and cow products for example the famous kumis.
1950-80ies: Shymkent is becoming more and more a industrial city with a huge textile and petroleum industry.
January 2015: Shymkent sent a request to the UNESCO to be recognized as an old ancient silk way city.
19th June 2018: Shymkent became the third city with one million residents after Almaty and Nur-Sultan. As a result of it, the city was taken out of South Kazakhstan Region and subordinated directly to the government of Kazakhstan. The new capital of South Kazakhstan became Turkistan and the region was renamed as Turkistan Region.