This is a List of Books about Kazakhstan we can recommend for our readers who want to Travel, Cook or Learn more about our beautiful Kazakhstan.
Travel Guide
Kasachstan – Mit Almaty, Nur-Sultan, Tienshan und Kaspisches Meer: You want to discover the country by your own? We can recommend you "Kasachstan". It is the most detailed and up to date guide about the Central Asia's largest country and is written by popular German Central Asia expert Dagmar Schreiber and published in the Trescher Verlag.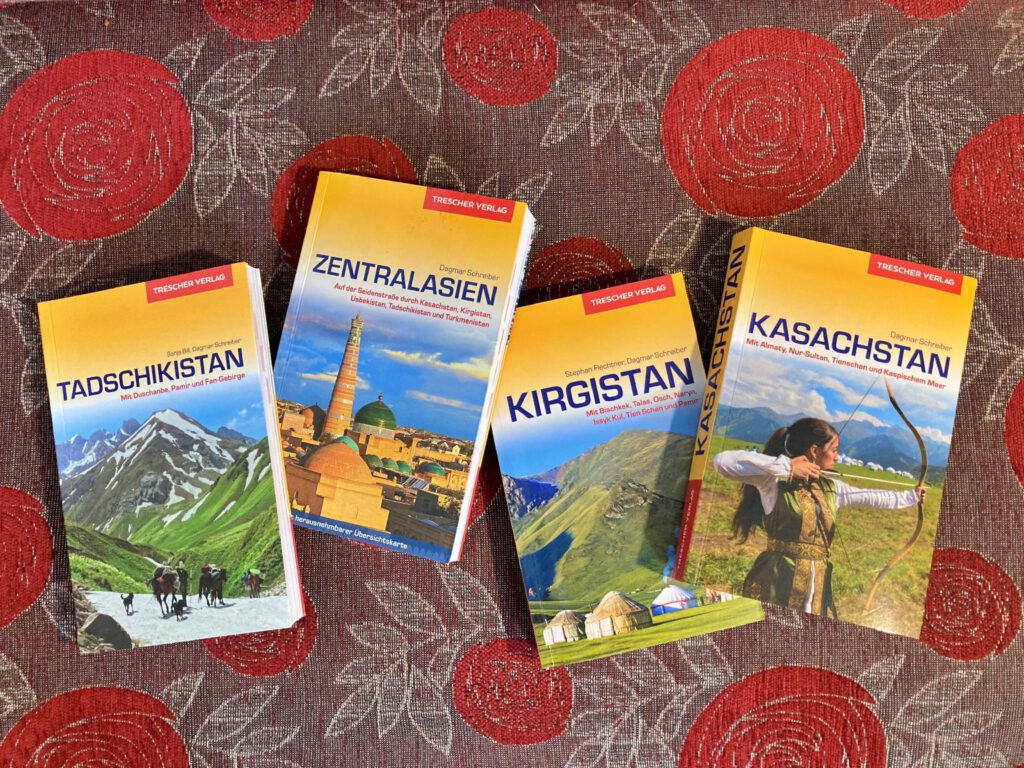 Politics & Society
Atomic Steppe – How Kazakhstan gave up the bomb: The Book by Togzhan Kassenova is an impressive and detailed book on the history of the Semipalatinsk Test Site – also known as the "Polygon" – and its impact on the people who lived and worked there. It also describes the struggle of the Kazakh people to close the test site, get rid of nuclear waste and bombs – and how Kazakhstan became a nuclear-weapon-free country, with very detailed insights into Kazakhstan's and US foreign policy after the fall of the Soviet Union. The book was published at Stanford University Press in 2022.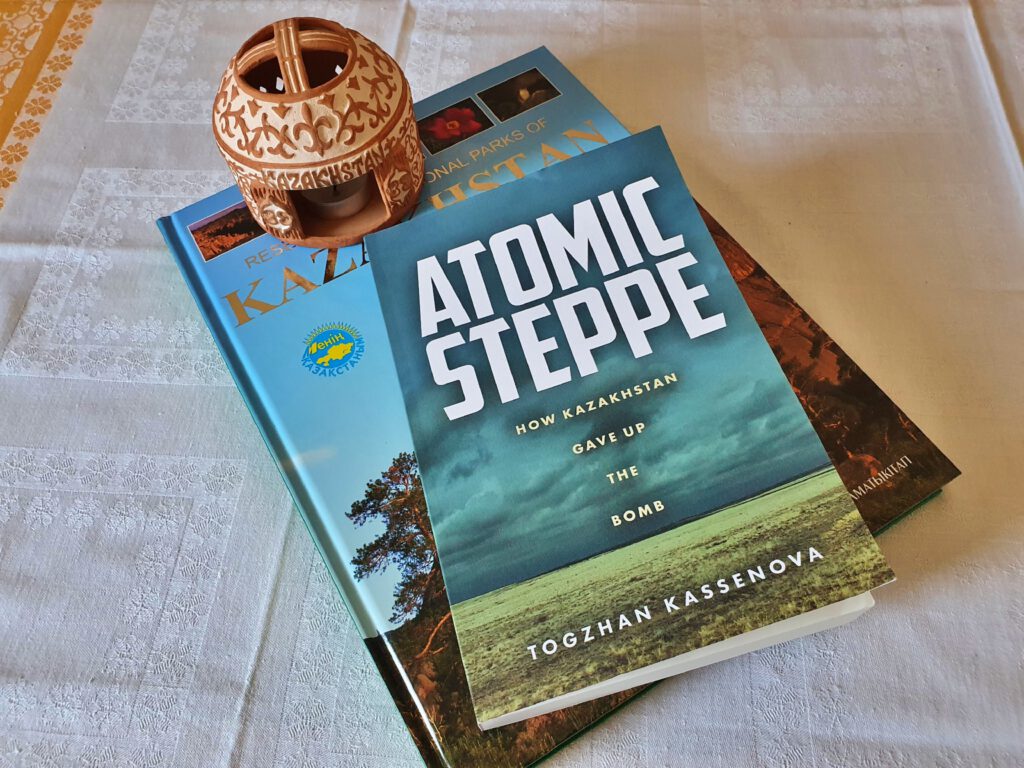 History and Culture
Gold of the Great Steppe: Kazakhstan has a very long and interesting history. An important chapter of this vast country was the Saka period. This tribe lived on the soil of today's Kazakhstan. They were very good horsemen and warriors – and very talented goldsmiths. The book by Rebecca Roberts describes very well the life of the Saka people and their heritage, which has mainly been found in burial mounds across Kazakhstan. The book contains great photos of the ancient objects of the Saka and the beautiful landscape of the largest country in Central Asia. Gold of the Great Steppe was released during an exhibition of the same name at the Fitzwilliam Museum in Cambridge, UK from September 2021 to January 2022. It is available to buy on Amazon.
Literature from Kazakhstan
Book of Words: You want to dive into Kazakh Literature and Poetry? A good start is Book of Words written by Kazakhstan national poet Abay Qunanbaiuly. It is a collection of his poets, his thoughts on life, religion, science, wisdom and Kazakh society at the end of the 19th century. In addition to this insight into Kazakhstan's past, many of his thoughts and observations are still relevant today. You can buy it on Amazon (Cover of the books is the article header image).
You can find more recommended books on our Amazon profile: https://amzn.to/34b67JG