Adele Energy – ePower for Central Asia
Info Shymkent talked with Kazakh entrepreneur Ruslan Dyussenov about his e-charger company Adele Energy and the transformation from petrol to green mobility in Kazakhstan.
Info Shymkent: How are you, Ruslan? Where are you now?
Ruslan Dyussenov: Hello! Everything is going well. At the moment I am at home in Kazakhstan.
Info Shymkent: Could you introduce yourself to our readers first, please?
Ruslan Dyussenov: I am 38 years old, was born in East Kazakhstan region, in the city of Ust-Kamenogorsk (Oskemen). In this city I graduated from high school and graduated from a higher educational institution with a degree in engineering.
Info Shymkent: How and where did you get the idea to found your company Adele Energy? What or who was the inspiration for the name of your company?
Ruslan Dyussenov: Even as a student, I was interested in the topic of electric transport, I had the idea of launching electric buses in the capital of Kazakhstan. In 2015, I moved to the city of Astana and started my career in the energy sector. While working in an energy supply company, I took up a project – the creation of the first network of charging stations for electric vehicles in Kazakhstan. During this period I learned about the market of charging stations and found a manufacturer's project for myself. Having contacted the shareholder of the company, I told about the project in Kazakhstan, as well as development in other countries, and about strategy and vision of the future, after which we agreed on a joint partnership. In the period from 2017-2018 in the "Southern and Northern" capitals of Kazakhstan, we launched the first large network of charging stations, more than 100 units. As more I worked on this project, as more I thought about creating my own company – my own brand. And in 2020, when the whole world was in full lock-down mode, it was time for me to start a new story. Having assembled a team of engineers, we started working on a new product. We had different ideas on how to name the new company. All what came to our minds, we were not satisfied. At the moment of the birth of our company, I became a father and this happy event became a kind of a sign. Hence the name, in honor of my daughter – Adele.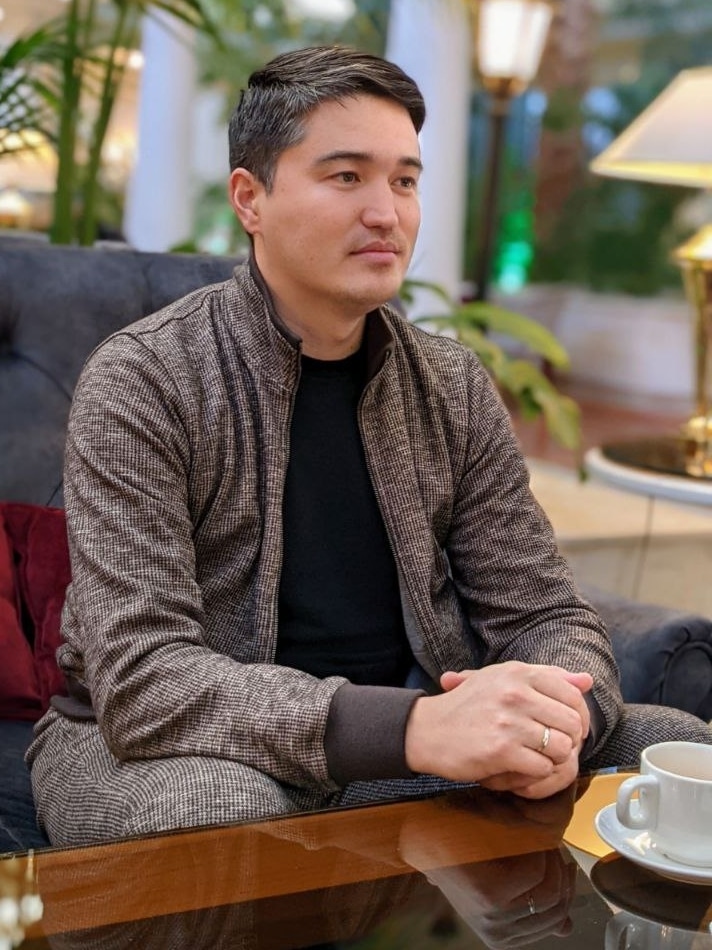 Info Shymkent: That's a great choice. It is a great name. Can you tell us more about Adele Energy? We have seen Adele Nova and Foton charging stations at Kazakhstan's National pavilion at EXPO 2020 in Dubai. What are the advantages of these stations?
Ruslan Dyussenov: I will share with great pleasure about our company and what we do:
Creating a new brand, we started with the mission and philosophy of the brand, which was the foundation of the brandbook – our first document. We are not a SKD (semi-knocked-down kit) company. We have our own developments of both the hardware and software. The advantage of our products is not only in the uniqueness of the design. Working on the station Nova and Foton we tried to make the station understandable and convenient for everyone: to our customers, the charging station users and the technical staff. Paying great attention to safety, in our stations we use only high-quality components that have passed European certification, while maintaining the competitive cost of the final product. Our charging stations have flexible configuration and can be equipped according to the customer's request and/or technical requirements.
Info Shymkent: The world is talking about climate change and the important transition to zero emissions.
How do you see Kazakhstan in this transformation process?
Ruslan Dyussenov: We all remember when a lock-down was introduced in Almaty, and more than 25 thousand cars left the city, almost all public transport was stopped, and suddenly smog disappeared over the city and the sky became clear. There was a similar picture in all cities around the world. The issue of ecology is important for all of us, as there are other tasks behind it: healthcare, tourism, and so on. I think that for Kazakhstan, with the right approach, this transformation process will only left with benefits.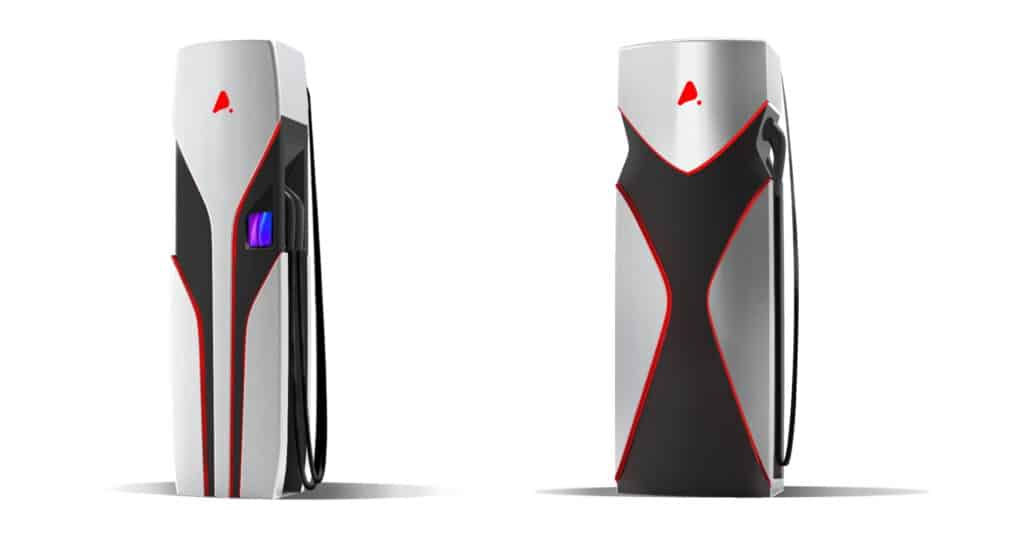 Info Shymkent: Do you think that Kazakhstan is on a good path to this goal? And will Adele Energy be part of it?
Ruslan Dyussenov: Initiative groups are being created in Kazakhstan and are working in this direction together with our Government. Adele Energy, as the only domestic producer, should take a key part in the development of green zero-carbon infrastructure.
Info Shymkent: What is your vision for the future of e-mobility? Do you expect, for example, a modern Silk Road with charging stations instead of gas stations and quiet electric instead of loud and smelling cars and trucks in Kazakhstan, which will connect Europe with Asia?
Ruslan Dyussenov: I believe that at some point there will be a quantum leap, and life without an electric car will be just as unreal as life without a smartphone or the Internet today.
Many people know that large companies, adhering to the ECG (Economy for the Common Good) policy, seeking to reduce the carbon footprint in the production of their products and their transportation by using eco-friendly transport. Historically, Kazakhstan is geographically located on one of the main logistics routes – the Silk Road, which also contributes to the development of the country's economy for the benefit of the environment.
The network of Adele Energy charging stations will connect not only the Silk Road, but will also be recognizable in different countries.
Info Shymkent: What do you think about Elon Musk and Tesla with his supercharger network and self-charging system with Powerwall and Solar Roof?
Ruslan Dyussenov: I think Elon Musk is an eccentric person who tries to solve challenging things without fear of difficulties – and making the impossible possible.
Info Shymkent: What do you do after a hard day's work to relax? What books do you read to get inspiration?
Ruslan Dyussenov: Usually it's the comfort of home, which is backed by my family and a caring wife. Also meeting with friends is important for me. I have always been most interested in technical literature. I follow the news not only on the subject of electric transport, but also other topics. The people and the companies who are writing the history and changing the world for the better are inspiring me.
Info Shymkent: What are your goals for the next five years? How do you see your company in the coming years?
Ruslan Dyussenov: Charging infrastructure is not the only goal. If we talk about business, I would like to engage in the automotive and aviation industries. There are, of course, personal goals. If we talk about the company's ambitions, Adele Energy strives to become an international public company, whose shares everyone can purchase at the stock market.
Returning to the philosophy of the company, the company is primarily made up of people. And I really want it to be the second home for our employees and their families, useful and necessary, and create hundreds, thousands of jobs around the world.
Info Shymkent: Thank you very much for the detailed interview Ruslan. We wish you and your company all the Best and Success. And we hope you can support Kazakhstan's and world's transformation from petrol to renewable and clean energy to save our loved Blue Planet.
More information about Adele Energy and it's CEO Ruslan Dyussenov: