The position of Kazakhstan between Europe & Asia and the nomadic life has a very strong influence into Kazakh Cuisine. Let's have a look on the delicious meals.
Beshbarmak
Beshbarmak is a popular festive meal for big celebrations. Besh means in Kazakh Five and Barmak means fingers – it's finger food. It is a pasta meal with delicious boiled horse meat.
Samsa
Samsa is popular street food in Kazakhstan. It is a savoury pastry baked in a tandoor. It is very often filled with potatoes, vegetables and meat.
Nansalma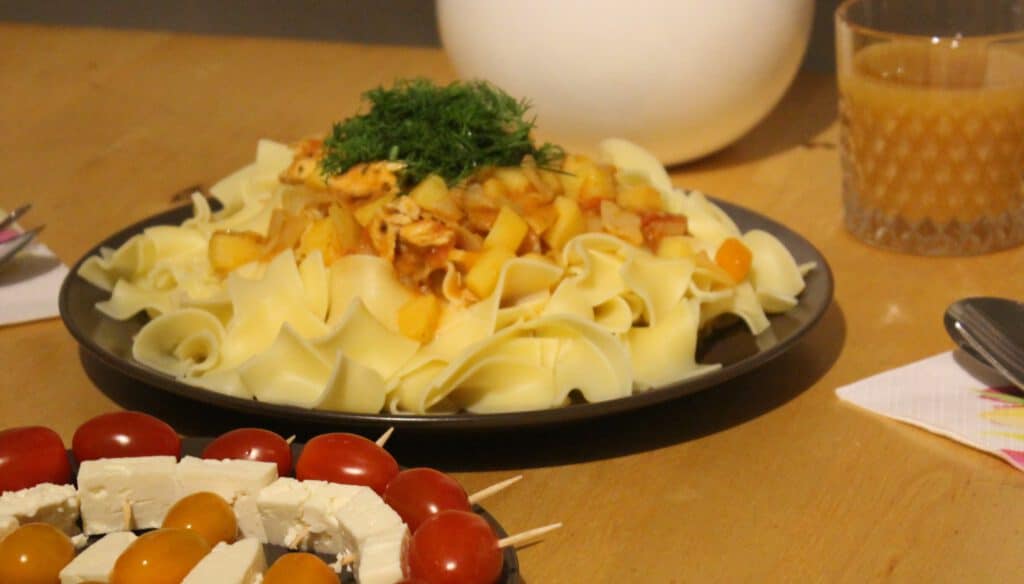 Nansalma is a simple daily Kazakh traditional meal. Nan means Bread and Salu means to put something into the meal what's the pantry offering. That's very often Pasta or Brad and chicken meat with cabbage and carrots.
Borscht
Borscht is a example of Russian influence into Kazakh cuisine. The mostly red soup made with Beetroot, cabbage and often meat is also very popular in Kazakhstan.
Olivier salad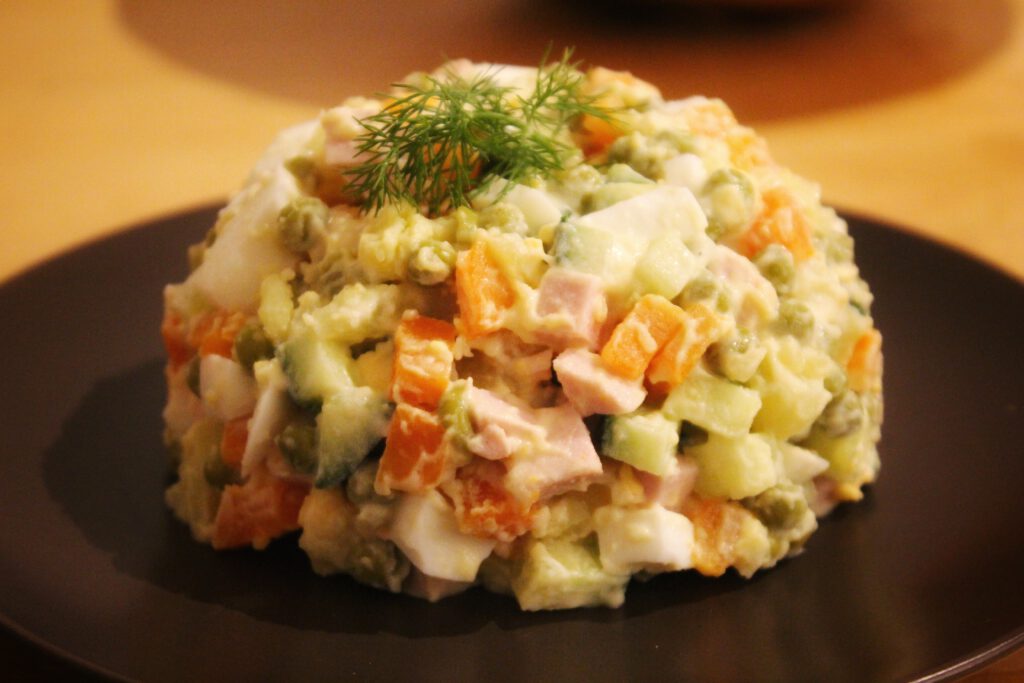 The Olivier salad is a new member of the Kazakh cuisine and was first part of the new Russian cuisine. Very much families in Kazakhstan preparing Olivier salad for the New Year's Celebration every year.
Kattama
Kazakhs love to eat bread. One kind of bread is the thin Kattama. It is a fried bread in the pan. It's popular to eat it with quark or as a roll with meat, tomatoes and green salad inside.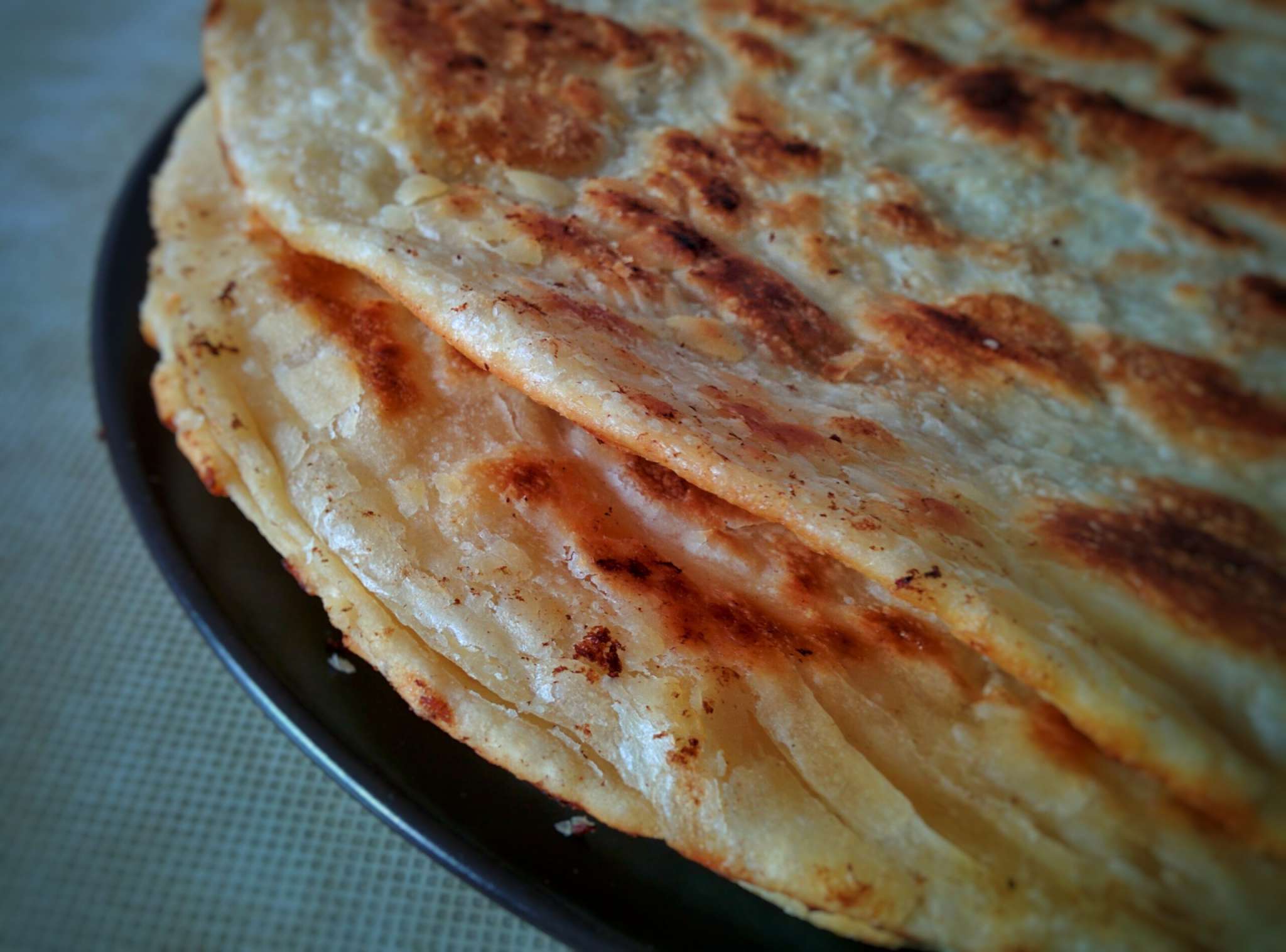 Manti
A very popular dish in Kazakhstan's is Manti. It's a plate full of big dumplings filled with pumkin purée or minced meat (beef or lamb). You can find as dressing very often yogurt or tomato sauce and mayonnaise.
Plov
Plov or Pilaf is a very famous dish in Central Asia and also in Kazakhstan and Shymkent. Kazakh plov is a rice dish with carrots, onions, garlic, egg and sheep or chicken meat inside. It is comparable with the Spanish Paella (but mea instead of seafood). More and more the vegetarian version without meat is getting popular, too.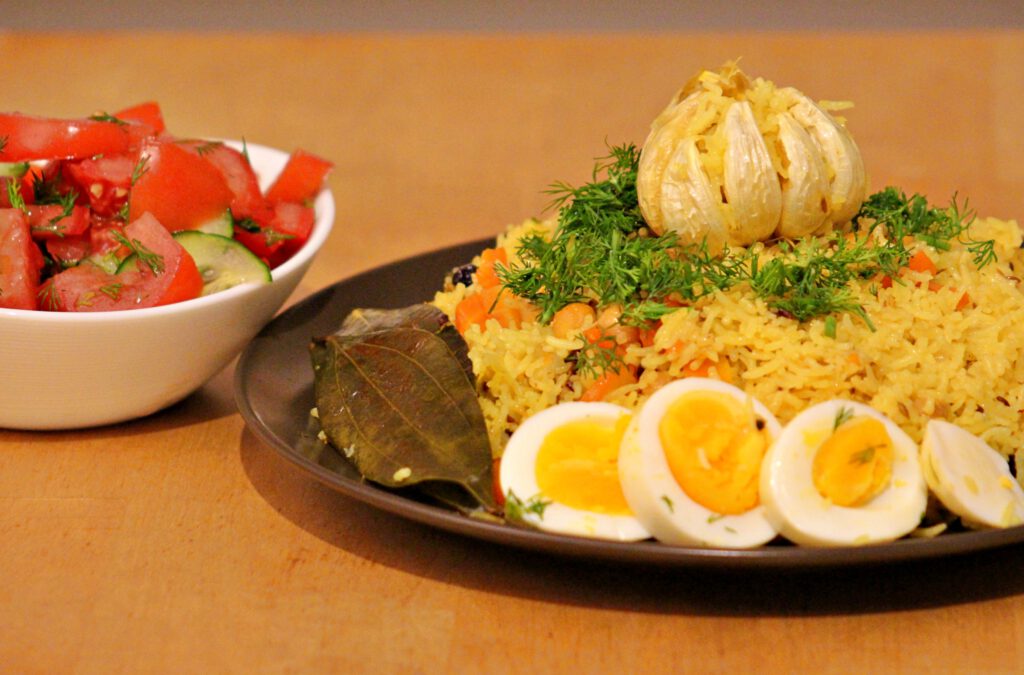 Kurt
Kurt are sour milk or drained yogurt balls dried in the hot Kazakh sun. You can find these small white balls very often at Bazaars in Kazakhstan. The long shelf-life and nutritional value made it to a popular Kazakh sweet.