Vegetarian Borscht at Vegetarian Day
Info Shymkent cooked a vegetarian version of the famous Central Asia dish Borscht at the International Vegetarian Day. Try it, too!
Ingredients for a vegetarian Borscht:
1 beetroot
3 carrots
1 potato
1 onion
1/4 cabbage
3 large spoons sunflower oil
3 large spoons tomato puree
salt
spices (e.g. pepper & garlic powder)
dill
sour cream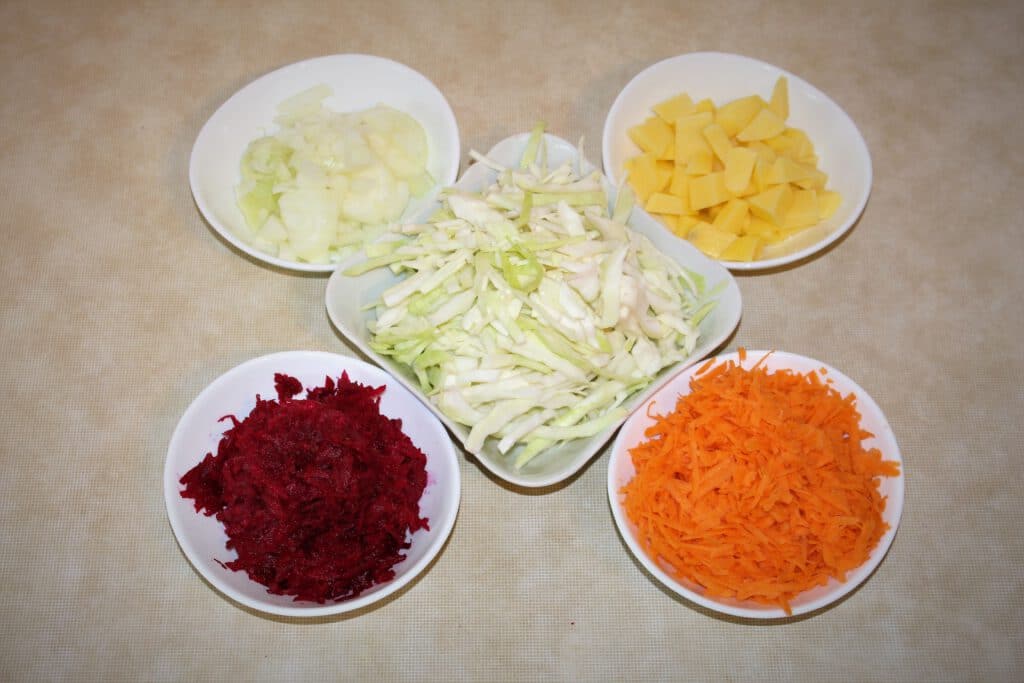 Clean and cut the ingredients for a vegetarian Borscht into pieces. Put the potatoes into cold water for 10 minutes.
Start heating up the pot. Filling ground of pot with sunflower oil. Put onions inside. Wait that onions are golden. Put potatoes. Cook potatoes for around 10 minutes. Then put carrots and add 3 eating spoons tomato puree. Add salt and species (e.g. garlic and pepper powder) according to your taste.
After cooked additional 2 minutes add cabbage. Fill pot with additional water that you can see water – but not cover the ingredients. Is everything boiling turn the heat to medium.
But it have to cook. After 10 minutes boiling you can add Beetroot.
Boil additional 10 minutes the meal with closed cooking pot lid. Stop heating and waiting 5 minutes that the meal can rest.
Put the borscht into bowls. Add a large spoon sour cream and dill to each bowl.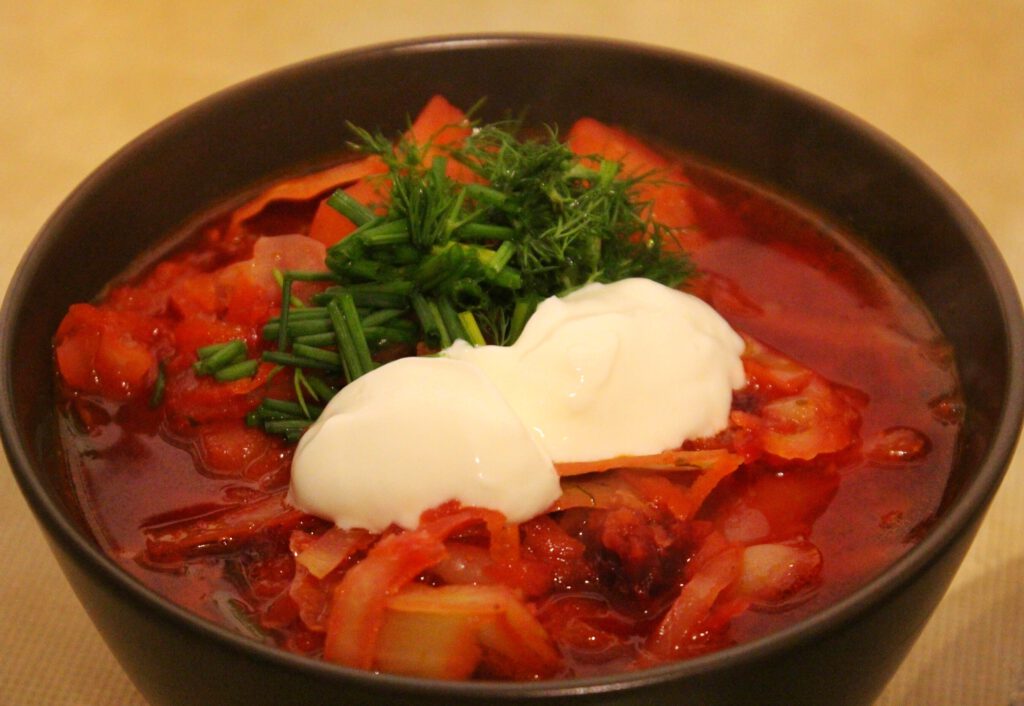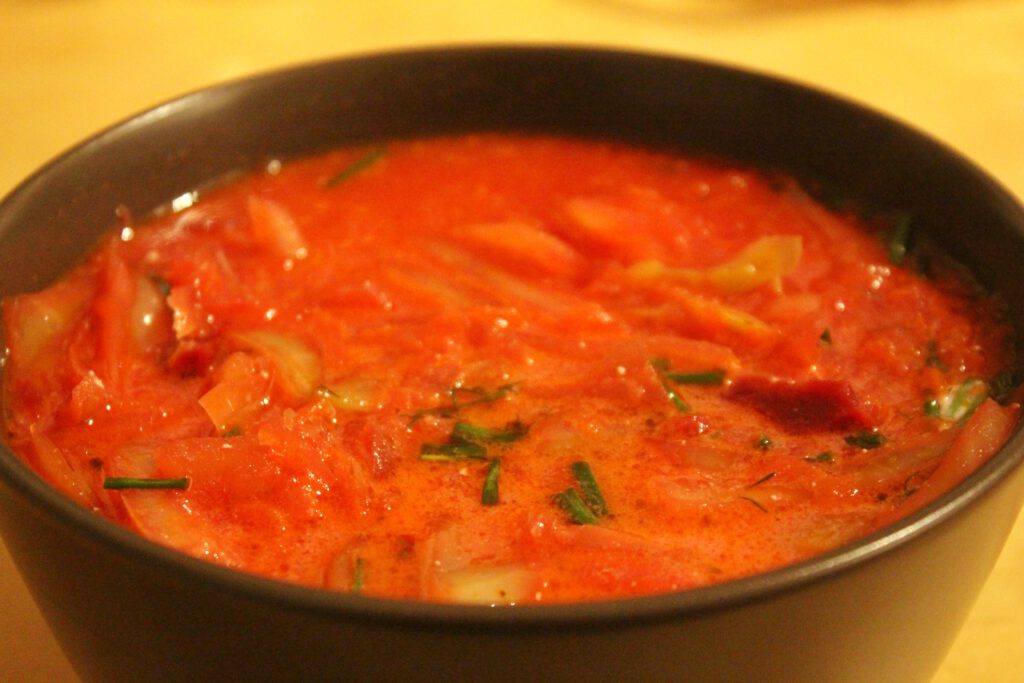 Ready is the vegetarian borscht! – Enjoy & Bon Appetit!
You like the cuisine of Central Asia?Have a look also on our other recipes in the category: Cooking