Photographer Aigerim Begimbet – from Work to Passion
Aigerim Begimbet from Shymkent is a Kazakh photographer, former journalist and works on a project that draw attention to violence against women in Kazakhstan.
Info Shymkent: Good afternoon, Aigerim. How are you? Where are you now?
Aigerim: Good day! Everything is wonderful, thank you. I am in Shymkent. I live in one of the villages near the city.
Info Shymkent: Aigerim, can you introduce yourself to our readers, please?
Aigerim: My name is Aigerim Begimbet. I am 31 years old. My main profession is journalist. I graduated from Al-Farabi Kazakh National University at Faculty of Journalism in 2012. I am also engaged in photography.
Info Shymkent: Can you share your experience in journalism? What is your opinion on the level of journalism in Kazakhstan?
Aigerim: It has been about ten years since I graduated. But during these years, I was also unemployed and sometimes I did not want to write an article. For two years I worked for the regional newspaper Ontustik Rabat, and then for one and half years for the city newspaper Shymkent Kelbeti. When I realized that there was no such thing as freedom, I quit my job by myself. Later I became a freelancer writer for websites. I have also prepared some series of photo reports. But at the moment, I left the field of journalism. I will probably come back when I miss writing and journalism.
Info Shymkent: How did you start with photography? Have you been interested in portraits of babies and people for a long time?
Aigerim: I've got an analog photo camera when I was at the fifth or sixth grade at school. Then next model was a digital, semi-professional, full-professional camera. There were no smartphones for photography in 2002-03 yet. I started to make pictures of my neighbors, relatives, their children and my pets – a dog ​​and cat. Then I offered to capture the events in the school and the House of Culture and the celebrations of the villagers. Till the 11th grade, I sold my photographs for around 50-60 KZT- so I earned for the first time money out of photography. I like to take photos of landscapes, people and I like to catch tiny things with a macro-objective. My sister and I started the newborn photo studio Prospera Photography a year ago.
Info Shymkent: What's your opinion about photo art and photography in Kazakhstan? How much is photography valued in Kazakhstan?
Aigerim: We have people who publish in newspapers, magazines, websites, books, even make banners and hang them on the street without the permission of the author. In the past, people were indifferent to such situations. In recent years, there were many situations that the photographers sued for their copyright and at the end won at the judgement. After such situations I hope that more and more people will realize that pictures cannot be copied from anywhere and used for personal or other purposes.
Info Shymkent: Yes, that is not good. We experienced same issues with our own photographs in the last few years. But let's jump to another interesting topic about you: You are a participant in a project on women's rights, one of the most pressing issues in Kazakhstan and Central Asia. Can you tell us about this exciting project, please?
Aigerim: A year ago in Shymkent, together with like-minded friends, we created the creative team Beine.Pro. The first work of the Beine.Pro team is the media project Overcoming fear (Kazakh: Үрейін жеңгендер). The project illustrates the story of women who have been victims of human trafficking, modern labor slavery, domestic violence, sexual violence, and have been able to overcome it. Earlier, we published the story of Marina, an Uzbek citizen who was enslaved for four years in the Turkestan region with her six-year-old son. And Madina, who was beaten by her husband for 10 years. The project was implemented with the support of the United States Agency for International Development (USAID) under the MediaCAMP – Central Asia Program of internews in Kazakhstan.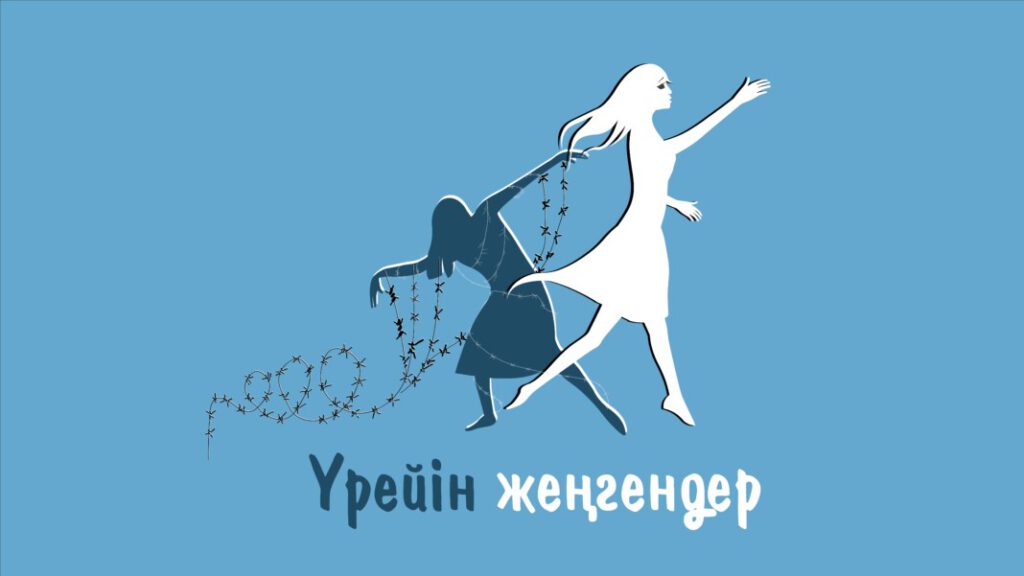 Info Shymkent: That's sound great. We hope this project will continue and will help more people who are in trouble.
Now let's talk about the nature of Kazakhstan. You like to go out into nature very often. What places in Kazakhstan have you visited so far? Which region of Kazakhstan do you like?
Aigerim: Yes, if I don't go into the nature and mountains for a while, I won't be able to fit in Shymkent. That's why I try to visit a beautiful place in our country as often as possible. Each region has its own peculiarities. There is no need to divide. They are not the same. Every region is unique. Mangystau in West, Karkaraly in Central , Chingistay in East Kazakhstan are the places I want to go back again and again.
Info Shymkent: What is your opinion about Shymkent? What is special about the city Shymkent?
Aigerim: The warm weather. Friendly people. Delicious food. My friends. As I already told, I studied in Almaty for four years. When I finished my study, I wanted to go back to Almaty. I had such feeling for a year. So I went for a trip to Almaty every two or three months. Later, when I found friends here in Shymkent, I started to like this city. Now it became my favorite city. I do not want to leave Shymkent anymore.
Info Shymkent: Yes, we love Shymkent, too. We have very much good memories in this city. But let's talk about ecology: Have you ever encountered environmental issues while out in nature? What was your reaction?
Aigerim: A common situation. When people relax in nature, they don't collect their garbage and take it home. But in our case we collect our trash and take it with us. In my opinion, people who often go to the mountains and nature do not leave garbage vice versa they even pick up other people's garbage.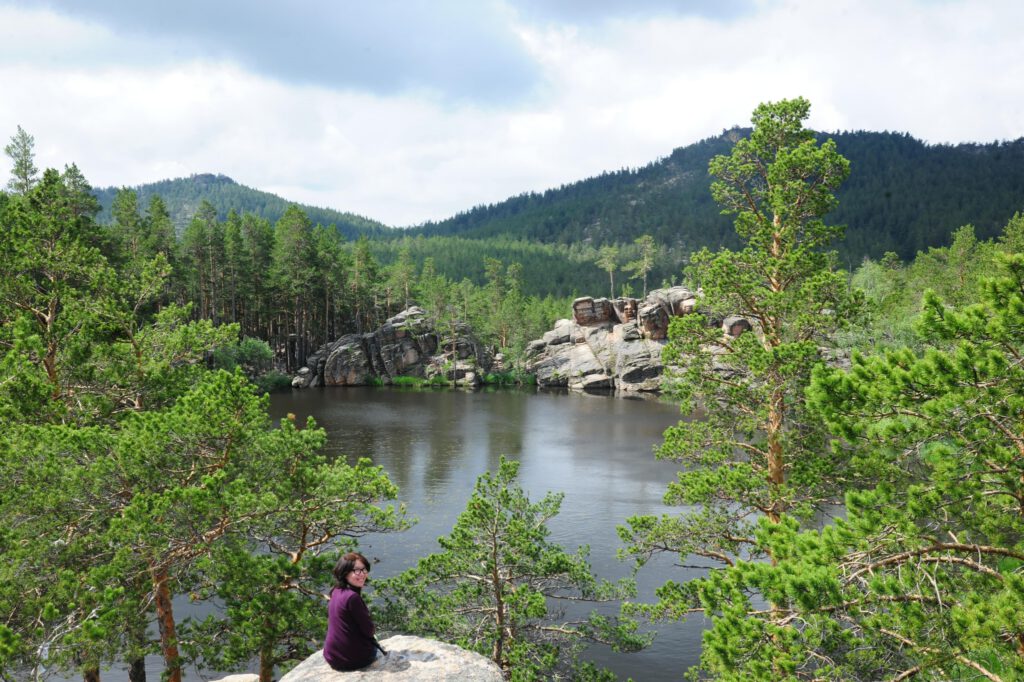 Info Shymkent: Apart from journalism, photography and nature, what do you do after a long hard working day? How do you spend your free time?
Aigerim: In the past I used to do drawing, roller and ice skating. But now, if I have free time I try to sleep, relax, going for a walk or hike or just ride my bicycle.
Info Shymkent: What are your plans for the future?
Aigerim: My dream is to open a working circle to teach rural children photography, journalism and new media in general.
Info Shymkent: Thank you very much for this interesting interview, Aigerim. We appreciate your work, especially to draw attention to fight violence against women, your photography and your help to rural children. We wish you great success and fun for your work in the future!
Here you find more information and photos of Aigerim Begimbet: