Photographer Zhambay: Catching the real moments
Nur-Sultan based Photographer Zhambay is capturing the beauty of the city, life & nature in his photos. Info Shymkent talked with him about his work and Kazakhstan.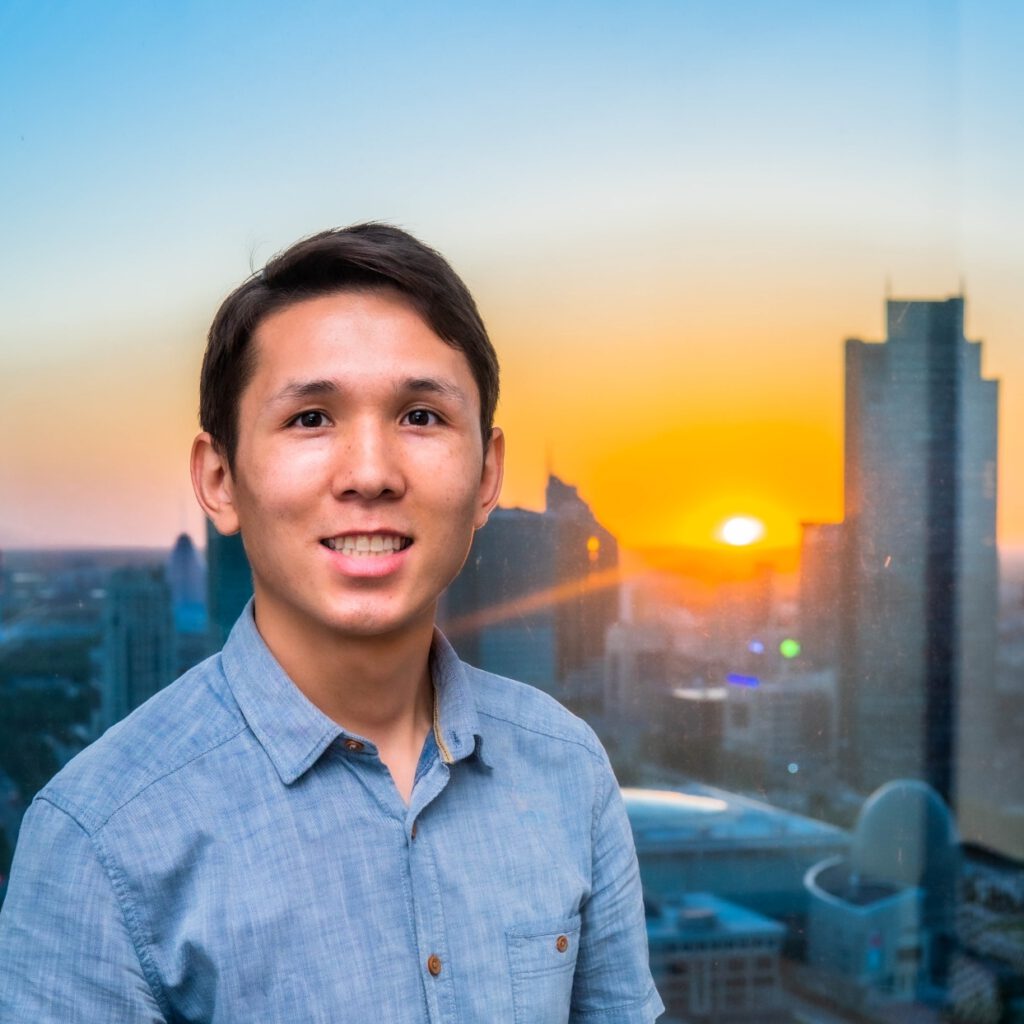 Info Shymkent: Good afternoon, Zhambay. How are you? Where are you now?
Zhambay: Good afternoon, Balzhan, Axel and Info Shymkent readers. Thanks God everything is fine, how are you? I appreciate your interview with me. Thank you!
Info Shymkent: Thanks we are fine, too. Zhambay, please introduce yourself to our readers.
Zhambay: I will introduce myself: My real name is Bakdaulet. Zhambay is just a nickname – because it sounds good. I was born in Zhambyl region and lived there until the 9th school grade. Now, I have been living already in Nur-Sultan (former Astana) for 11 years. My profession is Communication. Some facts about me: My favorite actor: Jackie Chan and Tom Cruise. My favorite music genre: Indie. My favorite food: Pasta. And I love hiking very much.
Info Shymkent: You are engaged in photography, apart from aerial videography. How did you start photography? Is this your hobby or your profession?
Zhambay: The desire to start photography did not happen immediately, but over time, interest arose. Once I was walking down the street and saw a man with a camera. The person was moving back and forth, shooting the frame he needs. At this moment the interest into photography came into my life and I wanted to buy a camera. In the beginning it was only a hobby, but after three to four years it became my profession.
Info Shymkent: You capturing people, cities and the nature with your camera. But what do you want to see most in front of your photo camera? What do you like to shoot most?
Zhambay: Basically, I like to photograph mountains in the nature. But when I'm arrived in the capital (Nur-Sultan/Astana), I began to find a new style for me. I began to paint the appearance of the city. At the beginning, the architecture and then the townspeople went into my focus. Now I've tried photography in all genres, and the ones I like the most are to catch the reality – the real moments.
Info Shymkent: Which photography equipment do you use?
Zhambay: I use a Sony 6300 camera, but in the last six months I have been using iPhone 11 more often. I don't care what technique I use.
Info Shymkent: What do you do besides working with your photo camera? How do you spend your free time?
Zhambay: When I have free time, I help my father.
Info Shymkent: What regions of Kazakhstan have you been to? And what parts of Kazakhstan do you like to videotape or photograph? And why?
Zhambay: I visited Almaty, Zhambyl, South Kazakhstan, Akmola and Mangystau regions. Basically, each region has its own peculiarities, it is impossible to divide. For example Almaty has its beautiful mountains, Aktau has the Caspian Sea, the Akmola region its plains, … Its hard to select a favorit.
Info Shymkent: Can you share your opinion about Shymkent and Turkestan?
Zhambay: Unfortunately, I haven't been there for a long time, so I can't say for sure, but if I've got an impression during a short stay. The people of our hotel were kind and ready to help. Convenient for real life.
Info Shymkent: Let's talk about Kazakh national dishes. How does the Kazakh national cuisine differ from the national cuisine of the other Central Asian countries? Can you share your opinion please?
Zhambay: As for the national dish, of course I like it, I don't want to compare our food with anything, because it belongs to us Kazakh. But our national dishes are in high demand.
Info Shymkent: What are your plans for the future?
Zhambay: In fact, I did not focus on the future, and even if I did, the plans seemed unbelievable. But in the end: I would like to start my own business.
Info Shymkent: That sounds wonderful. Thank you very much for your time and this nice interview, Zhambay. We wish you good luck & success to open your own business and a creative eye, good light and great moments for your future photography projects.
You can find more photos made by Photographer Zhambay on his Instagram page: