Vegan dumplings – Cooking the Kazakh Manti
Are you searching for the vegan recipe of Manti? Info Shymkent will help you! Here is our vegan recipe of the Kazakh dumplings – Manti.
Central Asian cuisine is very different and every time it tastes delicious. Some dishes you can find in every Central Asian country, and they differ only in small changes of the ingredients and taste. One example is the delicious dumplings Manti! Today we'll try to cook the Kazakh version of a vegan Manti. Here we go!
The ingredients of the vegan Manti filling:
Onions – 4 pieces (big)
Pumpkin – 1/3 pieces (medium)
Cabbage – 1/3 pieces (small)
Carrot – 3 pieces (medium)
Jeera (cumin) seeds – depends on taste
Salt and Black Pepper – depends on taste
Dill and Chives – depends on taste
Olive Oil – 4 or 5 spoons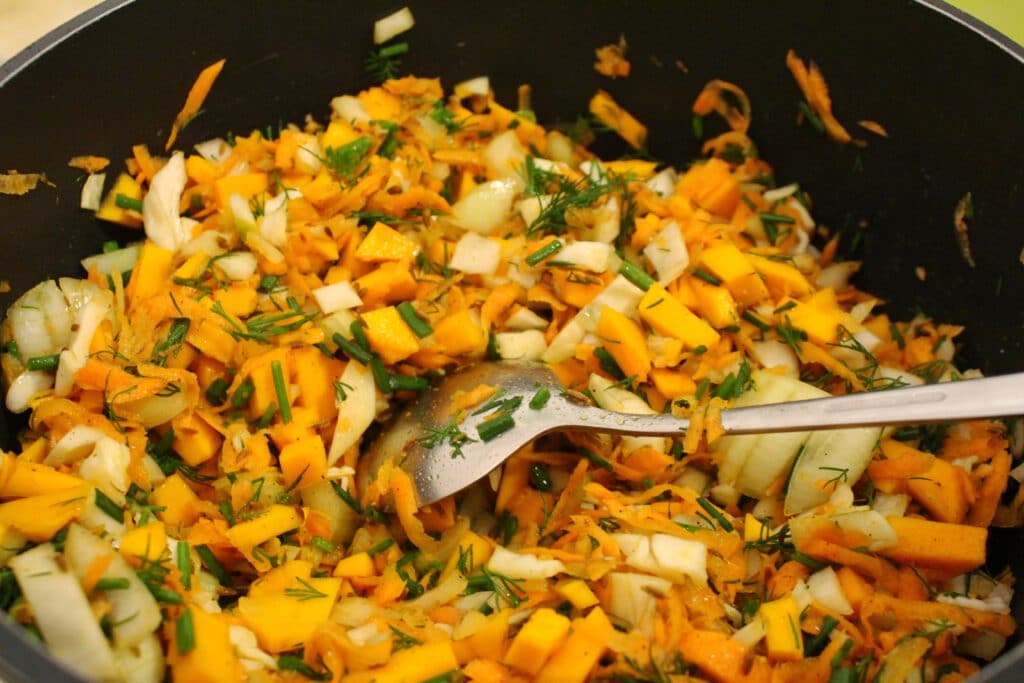 Cutting all the vegetables in cubes and mixing all together. Adding salt and black pepper. Then adding the jeera seeds and small cut chives. At the end adding 4-5 of spoons olive oil. Mix the ingredients well.

Ingredients of the dough:
600-700 gram of flour
1 glass of water (room temperature)
Salt (depends on taste)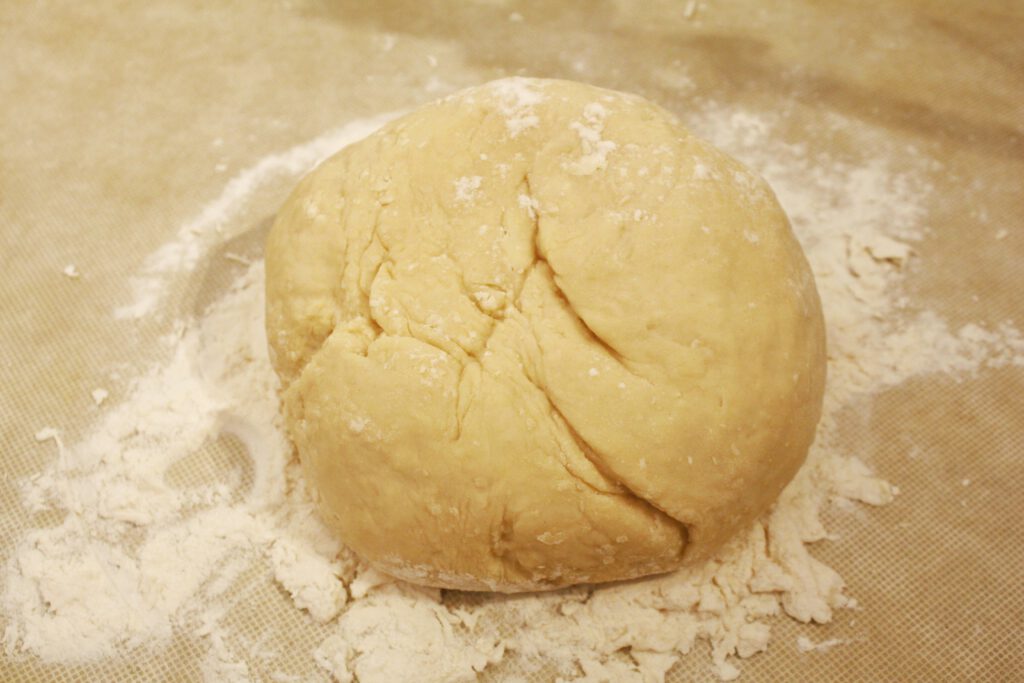 Put the glass of water into a bowl. Add the salt into the water. Mix it well. Then add the flour. Mixing it well, too. If the dough has a to soft form, add around another half glass of flour. Push the mixture of the dough with fist strong. And then make a round form. Let the dough rest under the bowl for around 15 minutes.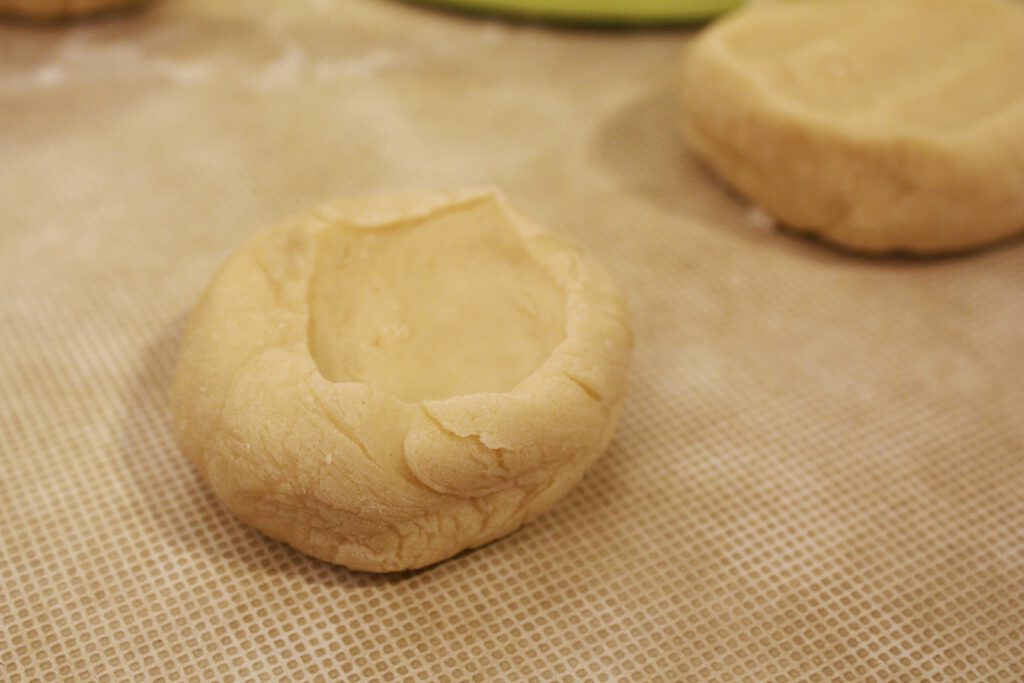 After 15 minutes, you can take the dough and divide it in multiple pieces. The diameter of the dough can be 4-5 centimetres, but not so small. Now we gonna make the dough flat. The dough has to be 2-3 millimetres thin – the form has to be round. The diameter of the flat dough can be 10-12 centimetres. 

Is your dough ready? Then we will put the mix of vegetables in the middle of the dough and trying to make the form of Manti like in the picture.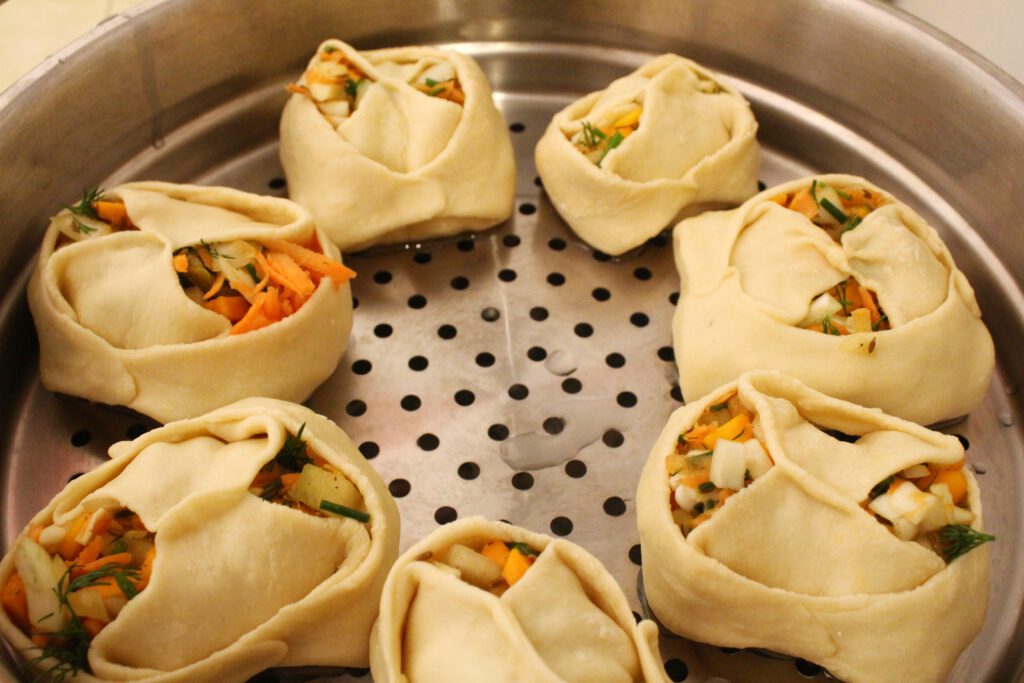 Add the sun flower oil in a small bowl. Then dip the dumplings into the small bowl and then move the Manti into the steam cooker. Why we put the dumplings in the oil? The reason is simple: We want to avoid that the dough of Manti is gluing to the ground of the Manti cooker during the steaming process.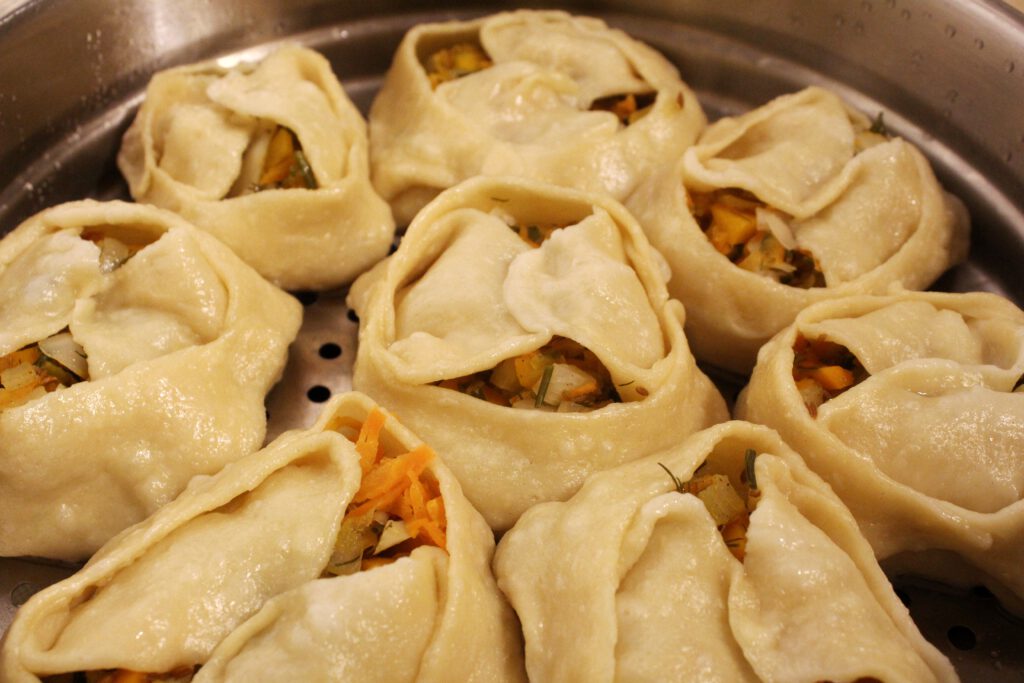 So, steam the dumplings in the closed cooker for 45-60 minutes.  After that you can take the Manti out of steam cooker and put it on your dishes. And the Kazakh Manti is ready to serve.
Bon Appétit!
You like the Kazakh cusine? Check out other Kazakh recipies:
Cooking the Kazakhstan's version of Pilaf – Kazakh Plov