1st UAE Cosmonaut in Space
The 1st UAE Cosmonaut Hazzaa Ali Al-Mansoori went from Baikonur to the International Space Station today.
A Soyuz rocket with the number Soyuz MS-15 (No. 744) launched at 19:57pm from the cosmodrom Baikonur in Kazakhstan to fly to the International Space Station.
The launch of the rocket was clearly visible from Shymkent. You only have to look to the north west sky over Shymkent. The exhaust of the Soyuz rocket was brighten up by the last sunlight of the day. It was possible to see the launch and the separation of the 2nd stage from the 1st stage as the rocket went from North to East.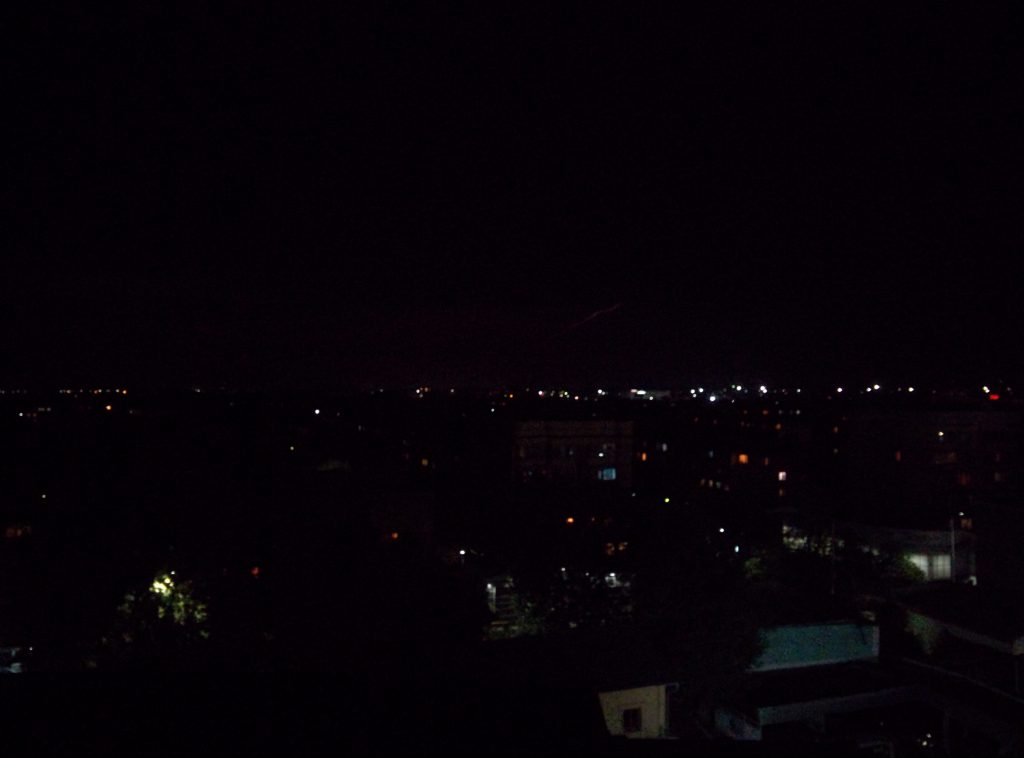 The 35 years old Hazzaa Ali Al-Mansoori from the United Arab Emirates will stay around 7 days at the International Space Station. The 1st UAE Cosmonaut will land with Soyuz MS-12 next week in the Kazakhstan steppe. His crew mates Oleg Skripochka (Russia) and Jessica Meir (USA) will spend more than 6 month at the space station to work as the Expedition Team 61 and 62 and will come back to earth with their own spacecraft MS-15.
More information about UAE Cosmonaut Al-Mansoori: https://en.wikipedia.org/wiki/Hazza_Al_Mansouri