Son Pascal – exclusive star interview
The popular musician Son Pascal is stranded in South Morocco. Info Shymkent had a great opportunity to make an interview with him.
Son Pascal is an Italian singer who is very popular in Kazakhstan and Italy. In Kazakhstan he went very popular with his song "Englishman in Shymkent". He is a very talented musician and singer and made nice musics in Kazakh language like "Men Seni Suyemin" (I love you) and "Born" on his album "Yurt" in 2016.
He also made a nice video project about Kazakhstan which called "Pascalistan".
We had luck to make a nice interview with him:
Info Shymkent: How are you? Where are you now?
Son Pascal: I'm very fine thanks, me and my girlfriend are stuck in South Morocco, we were here on holiday, and after they closed all airports and borders because of the virus outbreak, we couldn't go anywhere. She is Kazakh and I couldn't enter Kazakhstan, so we decided to stick together in a neutral country.
Info Shymkent: Can you describe a little bit about your daily work?
Son Pascal: I am abroad but I always carry with me my mobile studio: a laptop, a lot of cables, my guitar, headphones and a microphone, so my quarantine days are mainly occupied by music. I'm staying in the Moroccan countryside and not far from the sea, so sometimes we go to the beach for a walk, we are lucky because nobody except us lives in this area.
Info Shymkent: What are you doing? What's your current project?
Son Pascal: Right now I'm working on a few new songs, some in English, some in Russian. I still write Kazakh songs, but I always like new experiments.
Info Shymkent: Which meal do you like to eat?
Son Pascal: In these days I really love cooking a Moroccan dish called Tagine, it's a pot of a shape of a cone that half fries, half steam cooks the food, it's quite healthy and I can cook a lot of vegetables very quickly. Google it!
Info Shymkent: What's your favorite book?
Son Pascal: I'm trying to read the Idiot by Dostoyevsky right now, funny how the Russian society of some time ago has still a lot of actual habits and stereotypes.
Info Shymkent: What are you doing to relax after hard work?
Son Pascal: I'm a paraglider and light airplane pilot, I love flying when I'm free, in fact I came to Morocco because it's an amazing place for Paragliding, you should try it, there are some good locations in Taraz and Shymkent too.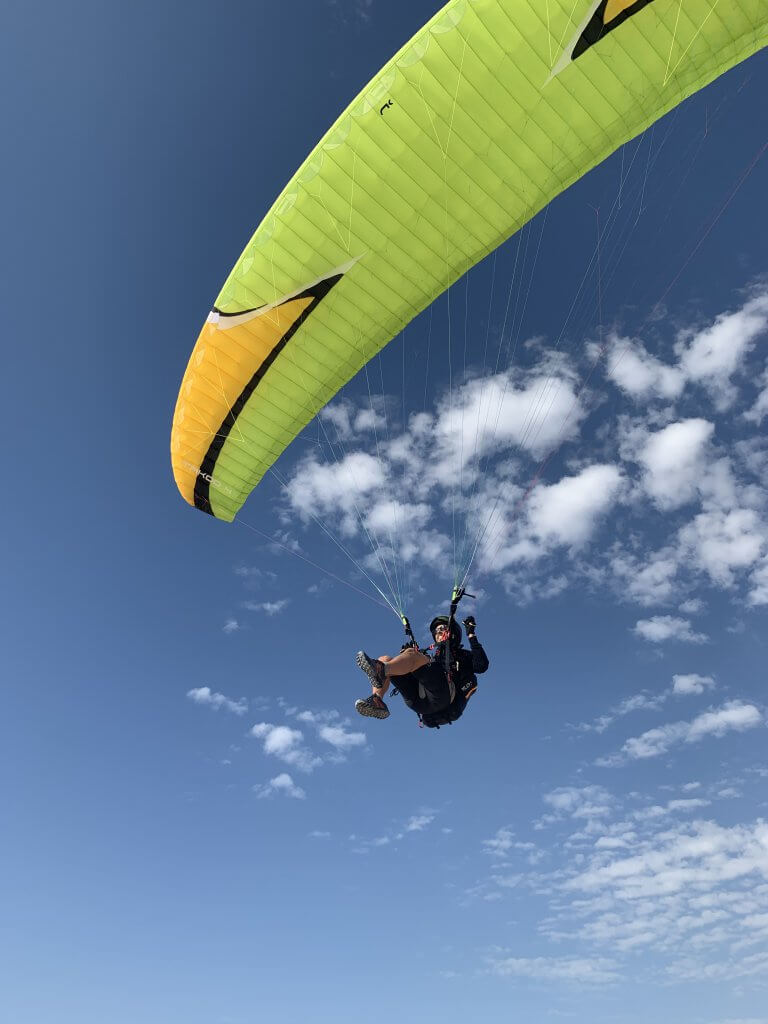 Info Shymkent: What was your greatest moment in Life?
Son Pascal: Definitely my big concerts, when a lot of people sing your songs and they know all the words, every year Gakku organizes a nice festival, that's probably a highlight of my year, but sometimes flying is even more exciting.
Info Shymkent: Which place do you like very much in Shymkent?
Son Pascal: I love the steppe around Shymkent, because sometimes I come to see Kokpar, it's a very violent and scary sport, but it's a pure tradition, so I enjoy watching and a couple of times I even tried.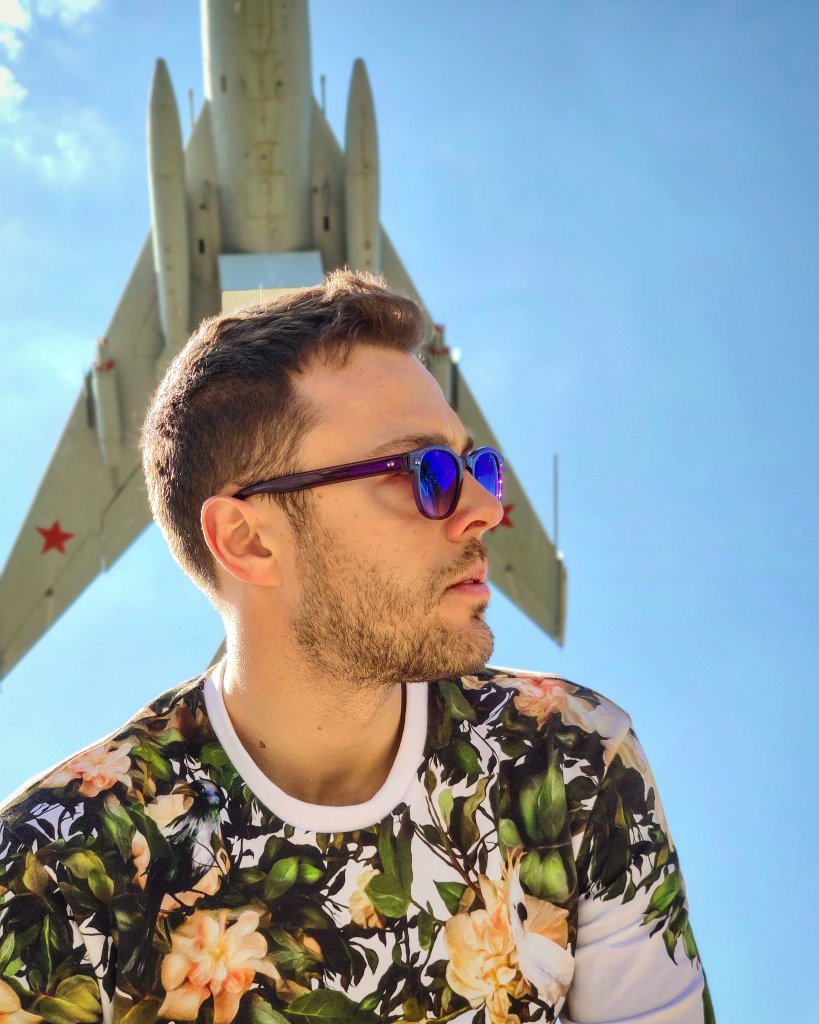 Info Shymkent: Where do you see Shymkent in the next 10 years? If you have a wish: What do you want to wish most for Shymkent?
Son Pascal: Shymkent changed a lot since the first time I came for the videoclip of Englishman in Shymkent, I love the new walking area and the new parks, it's the perfect city for the climate, and people are even warmer in hospitality. I wish it will carry on growing and developing, it's a great plus for KZ having Shymkent.
Info Shymkent: When do you plan your next concert in Shymkent? We hope that Corona virus went fast away of course.
Son Pascal: This year I wanted to organize a few solo concerts, Shymkent would be perfect in the summer, so I can go traveling and flying nearby, after the concert. I hope we will all get through this emergency and be healthy, in Italy we're suffering a lot at the moment. I will keep you all posted, all news are on my instagram account @sonpascal.
Info Shymkent: Thank you very much for your interview and your detailed answers. We appreciate it very much! It's great to read that you enjoy and like Shymkent region. And we are already curious about your new songs and can't wait to hear it live on Stage in Shymkent. We wish you good Luck and Success for your projects and a save flight back home.
See you soon again!
P.S.: You can listen to Son Pascal's Music on Spotify and YouTube: