Cosmonaut Mikhail Kornienko – One year in space
We had the opportunity to talk with one of the most experienced Cosmonaut Kornienko about his 516 days in space, his life and his hobbies.
The passionate russian pilot and cosmonaut Mikhail Kornienko went two times to the International Space Station (ISS). In his second mission he spent together with NASA astronaut Scott Kelly a close to one year mission on Earth's space outpost. Mr. Kornienko gave us the opportunity to talk with him by phone about how he became cosmonaut, his space experiences, future spaceflight and his hobbies.
Info Shymkent: Hello Mr. Mikhail Kornienko. How are you?
Mr. Kornienko: I'm fine. And you guys?
Info Shymkent: We are fine, too. Thank you. Can you introduce yourself a little bit?
Mr. Kornienko: Pilot Cosmonaut Mikhail Kornienko. Two flights with a full duration of 516 days. Last flight was a one year flight with Commander Scott Kelly.
Info Shymkent: After your one-year-mission you finished your cosmonaut career. What are you doing now?
Mr. Kornienko: I'm working in the industry. Actually, I am director of a huge company. In the same time I have very much hobbies: hiking, walking to the mountains, and I learned to fly helicopter. By the way, today I got my licence as a private helicopter pilot. In my free-time I'm going sailing. So everything is fine.
Info Shymkent: Congratulations for your helicopter licence. That's great news. Between, what was your the greatest and the hardest moment during your one-year-mission on ISS?
Mr. Kornienko: The hardest moment is physically to go out to the space. And actually this question is hard to answer. You can't call all this flights easy – especially when it's an one year mission. But the happiest moment is when the parachute is open. When you landing down to the earth after crossing the atmosphere, the capsule is burning outside and later the parachute is open, the hatch is opening and you finished successful the space mission.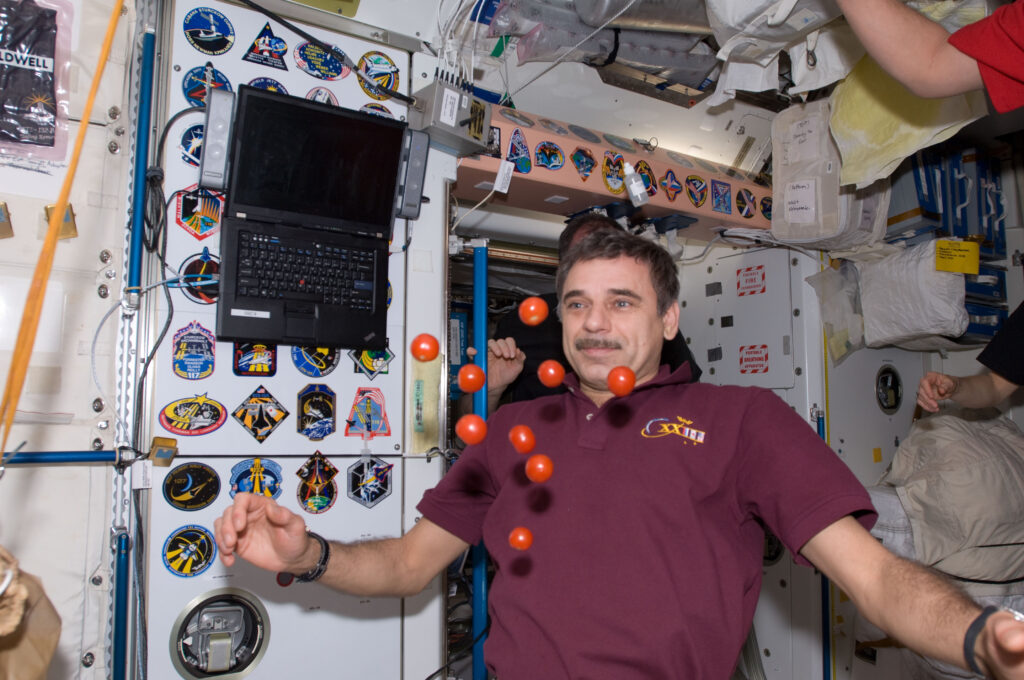 Info Shymkent: What was your favorite science experiment on ISS?
Mr. Kornienko: The experiment called Fluid-Shift. We run this experiment with Scott Kelly the whole year in space. With this we explored the consequences of a long duration flight in space to prepare for future flights to the Mars. It is a very interesting medicinal-biological experiment, especially when you want to fly to Mars.
Info Shymkent: During your one-year-mission you took part in the Comedy Movie Yolki 5 from the Kazakh Russian director Timur Bekmambetov. How was it?
Mr. Kornienko: I was in the movie Yolki 5 after the flight. But it was not so later after my landing. Just around three or four months after landing. It was in summer. I was three days at the film set. I made attention before that I am not going to play a clown. The told me that I have to play a cosmonaut. So I gave my agreement. I am not embarrassed. But I haven't seen this movie yet. But everyone liked this. I played myself in the station.
Info Shymkent: What was the first thing which you wanted to do on Earth after your 340 days stay in space?
Mr. Kornienko: *With serious voice*: To eat fried potatoes!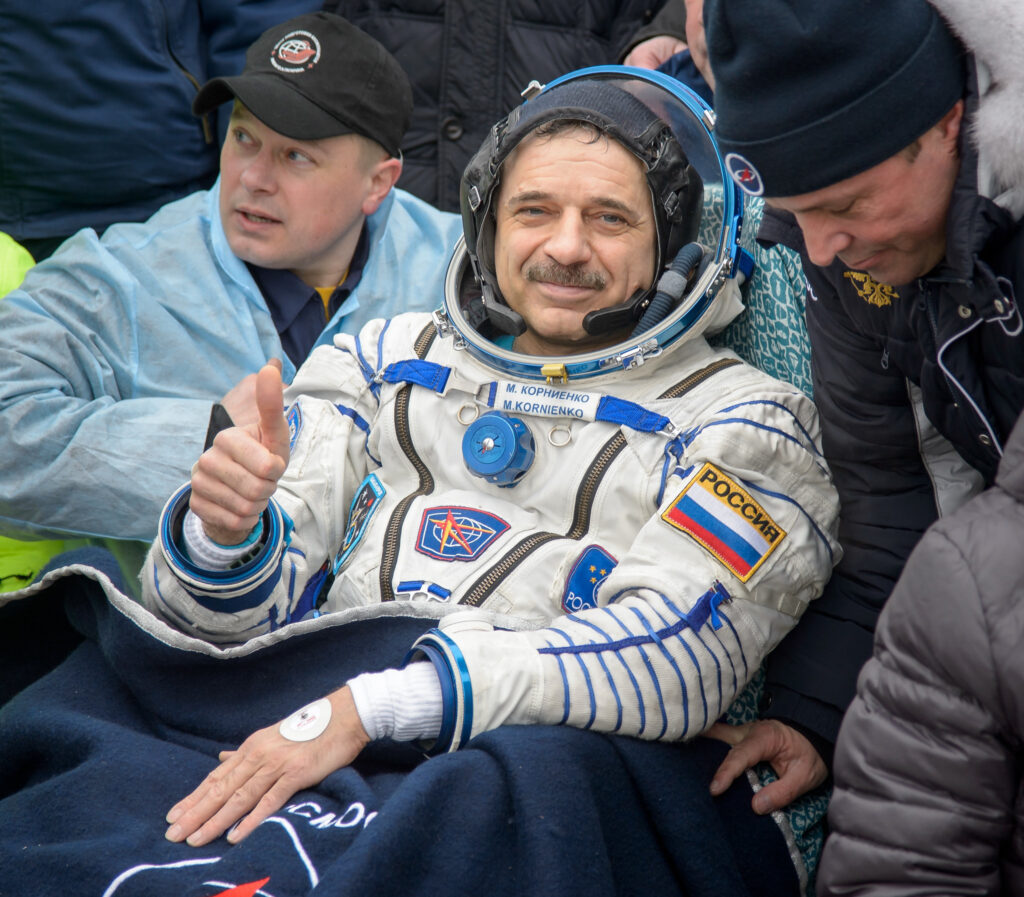 Info Shymkent: What was the difference between your first and your second stay in space?
Mr. Kornienko: What was the difference between first and second flight …? In the second flight I was already ready and I knew what is waiting for me and I wasn't afraid about some works. So for the first time I felt myself calm. But the long duration effected me of course. It was hard and difficult. Psychologically and physically. It was strange that after my landing on earth my physical condition was better than on my first flight. But i think it was the effect of my first flight experience. I understood that I have to make more and harder sport in space. It was the fight against the weightless.
Info Shymkent: You worked five years as an engineer in Baikonur. Was it possible to travel through Kazakhstan? If yes, which places did you like?
Mr. Kornienko: I worked six years in Baikonur. I didn't had the possibility to travel around Kazakhstan because my work was really busy. One time I went to the capital of Kazakhstan – Astana (Nur-Sultan) – on a business trip. Unfortunately I couldn't travel around Kazakhstan – but I will try to fix it.
Info Shymkent: Another passion of you is hiking and climbing high mountains. For example your climb to the top of Kilimanjaro in 2007. Which other peaks you climbed?
Mr. Kornienko: Yes, I climbed for example the Kilimanjaro, Elbrus and Mont Blanc. During the turn of 2019 to 2020, I climbed the highest point of the Southern Hemisphere: the Aconcagua in Argentina. The height of this mountain is around 7000 meters. This climb wasn't long ago.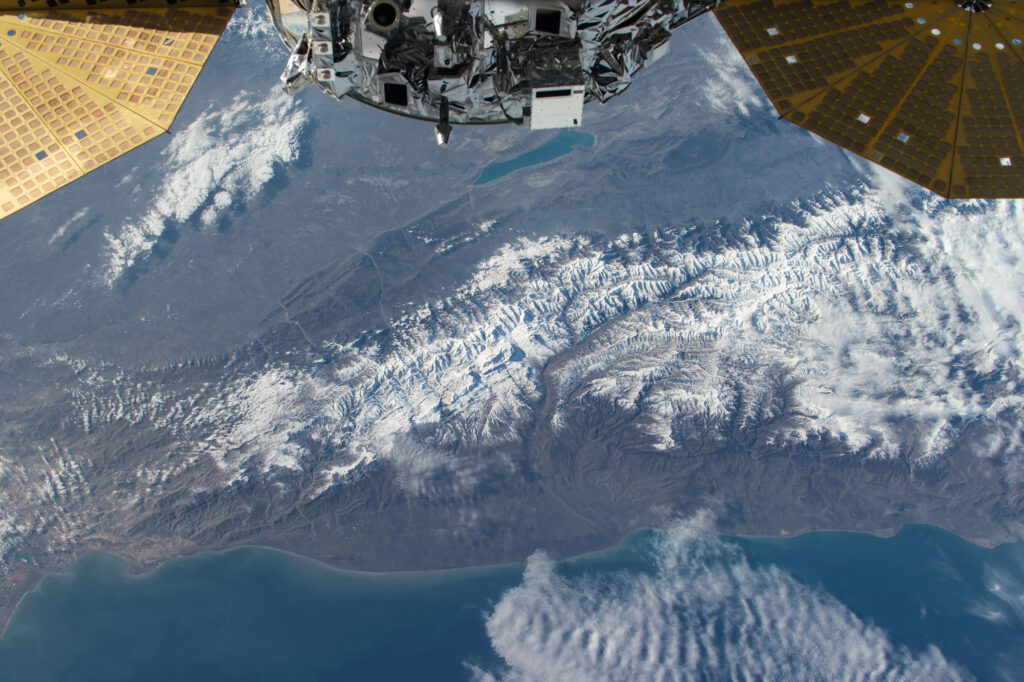 Info Shymkent: SpaceX will launch the first crewed mission on a private spacecraft into orbit at the end of this month. What do you think about it?
Mr. Kornienko: I think that if Musk finally succeed in launching a crewed spacecraft – then it won't be bad. Because he is already going a very long way to this launch. The launch was often postponed. SpaceX often suffered. So I don't know how this will turn out now. If it went out well, then it's possible to congratulate them.
Info Shymkent: What did change your decision from working as a police man to work as an engineer and later as a cosmonaut?
Mr. Kornienko: I never left the thought to become a cosmonaut. In Moscow I got a job as a police man. I worked six years as police man – and I never regret it. I liked my job. During this time I studied at the Moscow Aviation Institute. After finishing institute successful I went to work in my specialty.
Info Shymkent: You spent over 500 days in space. If someone would like to ask you to fly on a Mission to Mars. What would be your decision?
Mr. Kornienko: Actually I spent 516 days in space on two flights. During this flights I spent 12 hours in open space throughout two spacewalks. If I were offered a mars mission, I would like to make my agreement. But on the condition to go to Mars and back. In the Netherlands was such cheaters (Mars One) who offered a one way ticket to Mars. They have to remove such people out from their business and ignore them.
Info Shymkent: What can you recommend to the youth to become an cosmonaut? What they should do?
Mr. Kornienko: I would like to advise young people who want to become cosmonauts or astronauts to be able to achieve their goal the following: They have to understand that it will be very difficult, that it will take all of life and that not everything will work, because until the last moment you can't be sure that you will fly. It can be happen for various reasons, e.g.for medical reasons or for whatever else. There have been such cases.
But despite this, you need to be able to go towards your goal and the ability to wait for a flight. This is not less important. In my case 13 years passed from the moment of enrollment to the flight. It is not simple. All these 13 years waiting – and then to move from one crew to another crew. People who want to go to space have to have this understanding.
Info Shymkent: Last question, what are your plans for the future?
Mr. Kornienko: What about my plans for the future? They are very voluminous and broad. I have to say, for 20 years of training in the cosmonaut detachment, I missed everything that could be done on Earth, and now I'm catching it up. As I said, now I mastered the helicopter pilot licence – and now I will be train to get the plane pilot licence.
Thank you very much for this interview, guys.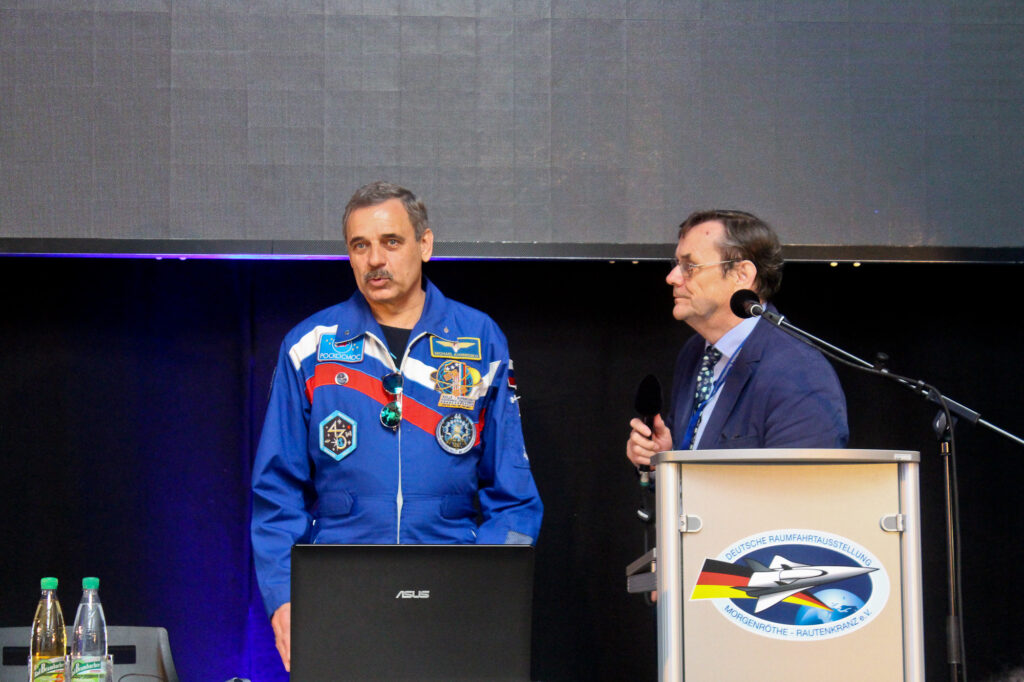 Info Shymkent: Thank you very much, too. Especially for your time and the opportunity to make this detailed interview with you. We wish you all the Best for the future.
More information: https://en.wikipedia.org/wiki/Mikhail_Kornienko
P. S.: This interview was hold in Russian language and translated into English.