Up in the air with cinematographer Nursultan Baikenov
Nursultan Baikenov is one of the most sought-after aerial cinematographer in Kazakhstan. We talked with him about film making and Kazakhstan.
Info Shymkent: Hello Nursultan, how are you? Where are you now?
Nursultan: Hello! Everything is great, thank you for your interest and for the interview! At the moment I live and work in the beautiful city Almaty. My family and I moved here a year ago and we are very happy with this occasion.
Info Shymkent: Could you tell us a little bit about yourself?
Nursultan: My name is Nursultan Baikenov. It so happened that many of my friends and acquaintances call me Baikensky or simply Baiken.
I come from the village Zhanaarka. This is a small regional center located in the Karaganda region, between the cities of Karaganda and Zhezkazgan.
I graduated from the Karaganda Polytechnic University as an IT engineer by education in 2015. All my adult life I was fascinated by all sorts of gadgets, devices and everything related to IT, mobile technologies and cosmonautics.
Info Shymkent: How did you became from a IT engineer to a drone pilot and aerial cinematographer?
Nursultan: Although I graduated as an IT specialist, after graduation I worked for some time as a drain and fill operator at an oil refinery, then as a manager in a government agency and after this in one of the national companies in the technical support service. All this time I was fond of design, photography and video. But only after five years I made a conscious decision to do what I love – and in just one day I quit my job. I bought my first quadcopter on credit and started filming weddings with my friend in Karaganda. I worked hard, improved my skills and became one of the most sought-after specialists in the industry.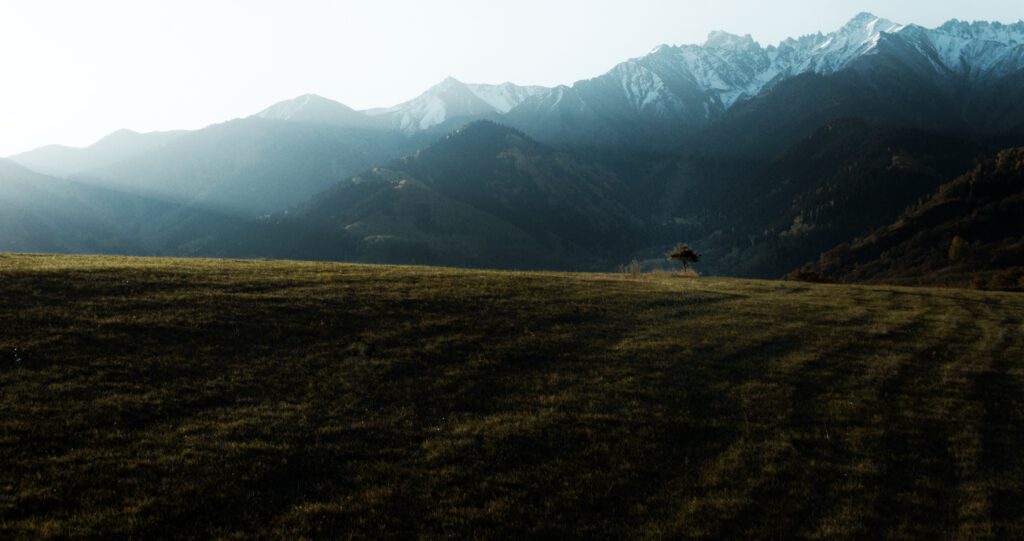 Info Shymkent: Who inspired you to choose the way of an aerial cinematographer?
Nursultan: Interest in the art of camera appeared from early childhood. I remember the first time I saw the movie Lord of the Rings on DVD directed by Peter Jackson. And I was just amazed by the panoramic beautiful views of New Zealand. I wondered how this is all filmed.
This is probably how the idea arose someday to do such a thing. The film that really inspires me is the environmental film Home by Yann Arthus-Bertrand. My dream is to take part someday in such project like this.
Info Shymkent: If we are not mistaken, you are a techno geek. What's your favorite equipment for filming and post-processing of your footage?
Nursultan: Yes, I really love all kinds of techniques: From Bang & Olufsen premium audio systems to Xiaomi home appliances. I use several DJI drones for my needs, namely the DJI Inspire 2. Currently, it is the most technologically advanced drone for aerial photography. I prefer Apple's hard & software for processing and editing footage. I switched from PC to Mac five years ago and I still think this is the best tool for creators.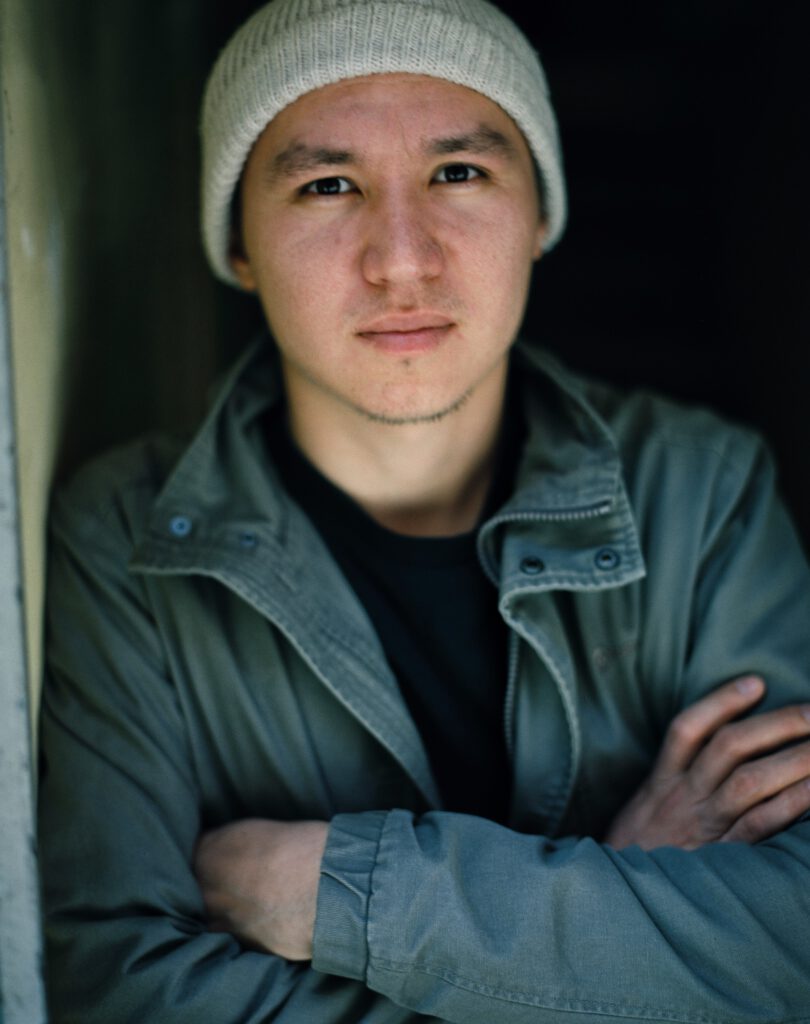 Info Shymkent: You have been filming with a drone since five years. From your point of view, what makes a good movie scene?
Nursultan: Having a story makes a definite good scene in a movie. If we talk about the technical side, then one should not neglect such parameters as correctly placed light, frame composition, angle, lines, tempo and movement in the frame. Cinematographer Roger Dickens is my idol. What the maestro does on the set is amazing. To understand who is it, just look at his filmography. I'm also impressed by the works of Emmanuel Lubezki and Hoyte van Hoytema.
Info Shymkent: You traveled to very much different spots in Kazakhstan for filming. Which places do you like most?
Nursultan: I have been to many beautiful places in Kazakhstan, and I planned to travel all over the country again this year. But, unfortunately, due to the global pandemic, plans have changed. In my opinion, the most beautiful region of Kazakhstan is the Almaty region. For the pampered tourist there is everything: mountains, river, lakes, deserts and canyons. I also like the Bozzhyra tract in Mangystau and Bayanauyl in Pavlodar region. These places have a completely unreal energy.
Info Shymkent: Do you have a project or work that you are most proud of?
Nursultan: Difficult question. The most significant reason for pride was when my footages were used in the National Geographic episode Megastructures: Astana, City Of The Future in 2017. If we talk about my on works: Than I have to mention the film Discover Qazaqstan. Last year, the video won the Best Video of the Week, Best Video of the Month nominations and was shortlisted for the Top Best Videos of All Time on the drone portal airvuz.com.
Info Shymkent: What's your current project at the moment?
Nursultan: Now I'm working on a very interesting project called DALA (English: Steppe). For two years I have been shooting and collecting footage from different parts of my country. I would like to present to our compatriots a mini-film, in which our homeland is presented like a country from the BBC documentary programs Discovery, and to make it clear that our country is not worse, and maybe even better than foreign countries.. You just need to value our wealth and protect nature. The project DALA is currently in post-production and should be released in the new year.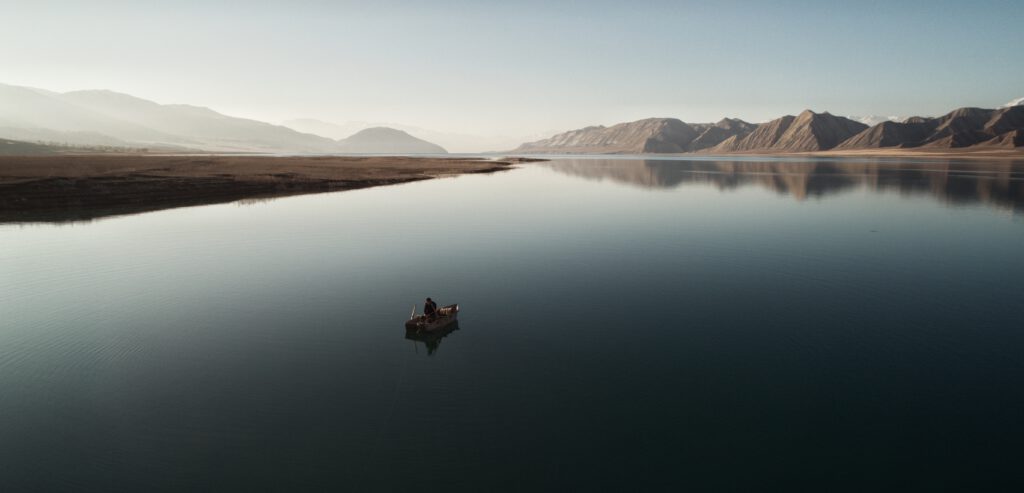 Info Shymkent: What is your dream for the future?
Nursultan: My dream is to make a film in the near future that will encourage viewers to think about environmental protection. My biggest dream as an artist is to find my own handwriting, leave my legacy and benefit society.
Info Shymkent: Thank you very much for your time to make this interview happened, Nursultan. We wish you good luck for your release of your new film and we are sure you will find your very own handwriting as an cinematographer.
You can find more information about aerial cinematographer Nursultan Baikenov: