Info Shymkent had a look inside of the Museum of Fine Arts in Abay Park. Follow us on our virtual museum tour.
You are in Shymkent and would like to see some creative work like sculptures, paintings and drawings made by Artists of Shymkent and Turkestan region? Then you have to join us on our tour through the Museum of Fine Arts in Abay Park (Khudozhestvennaya Galereya) in Shymkent.
The Museum is located close to the north entrance of Abay Park at Madeli Kozha Street. We've passed the Museum multiple times during crossing or strolling through the beautiful Abay Park. But this time was a rainy day and we want to have a look inside of the Museum. The entrance fee of the Museum is very low but the paintings and sculptures are very beautiful. The themes are about ancient Kazakh times through Soviet Union times to current modern art of Culture, Nature, Still life and Portraits.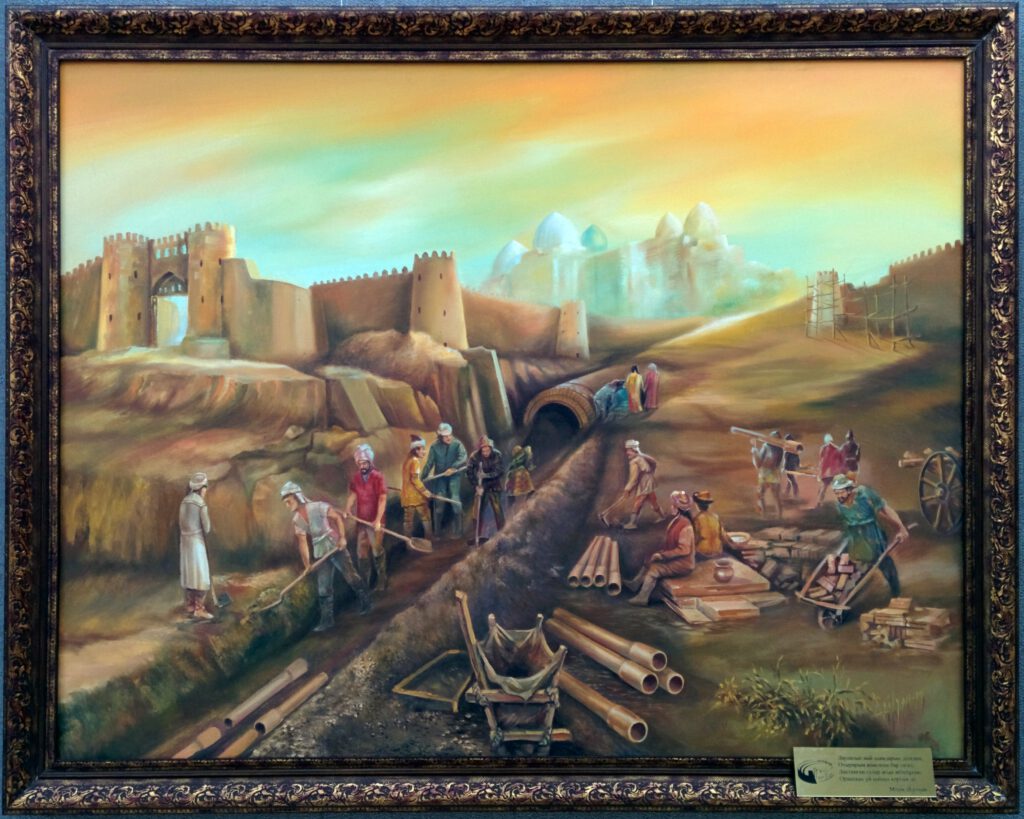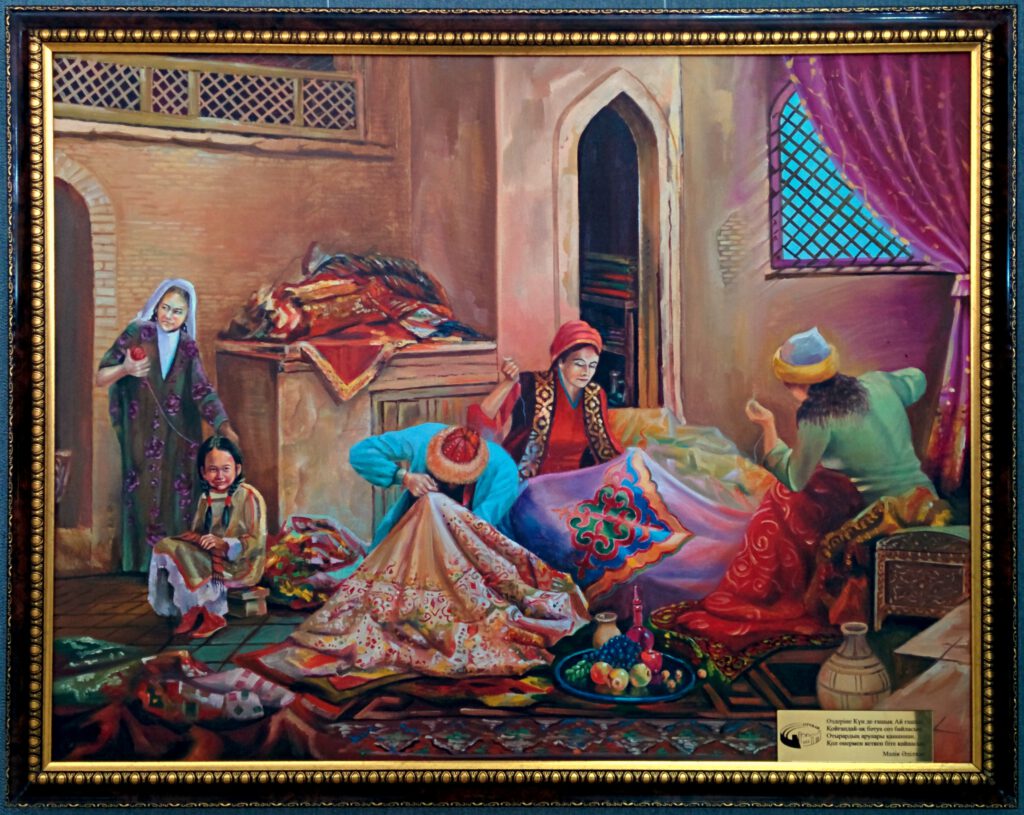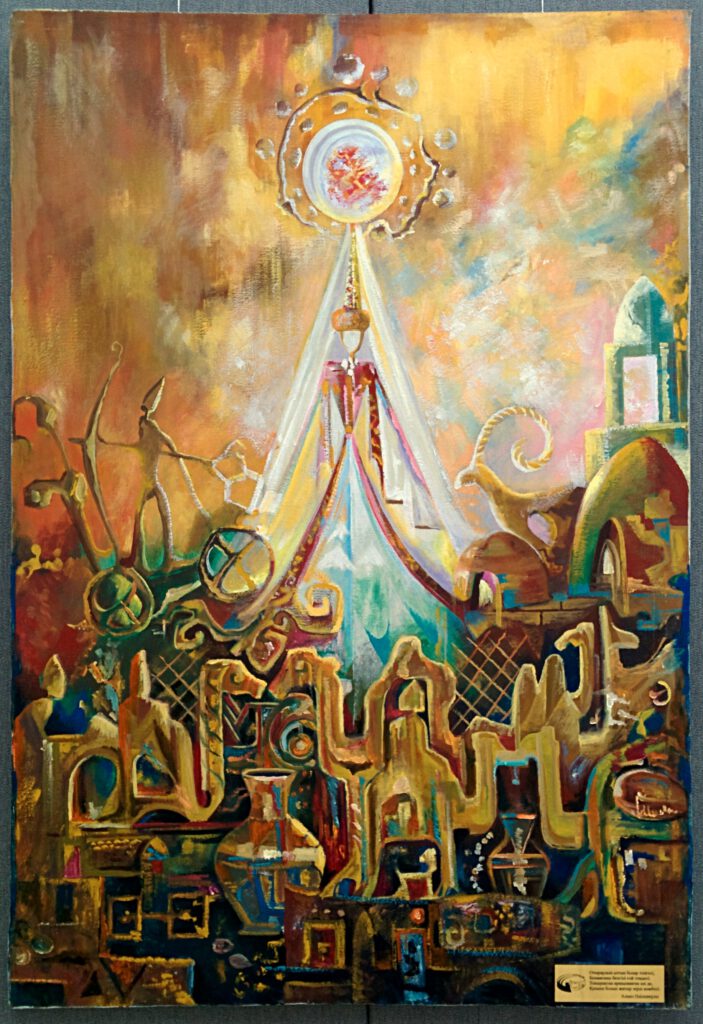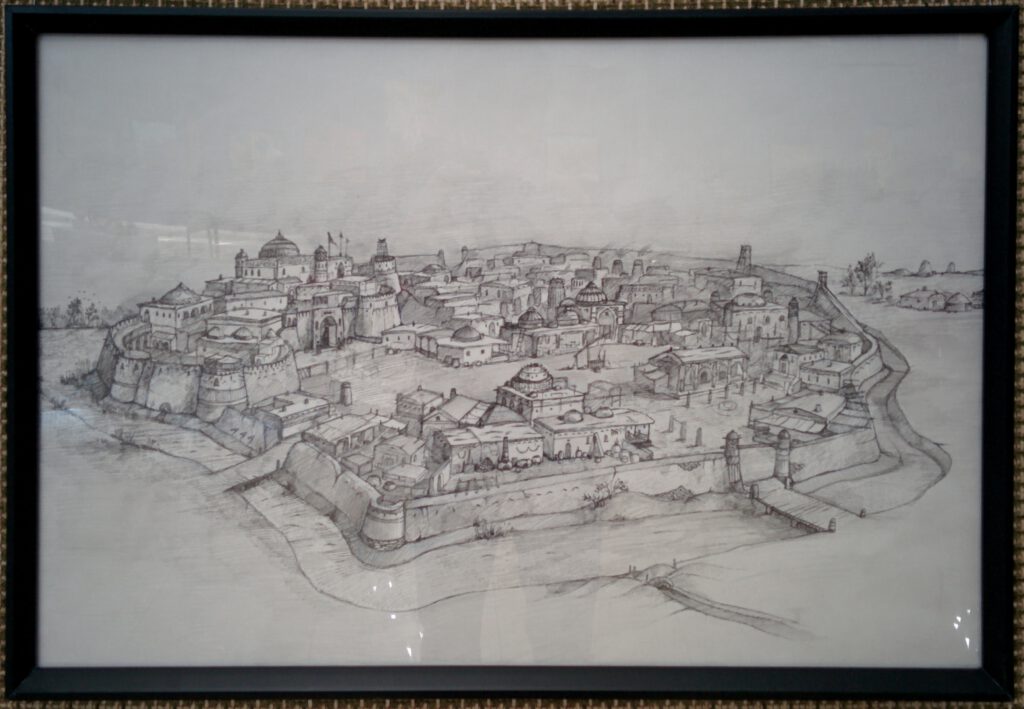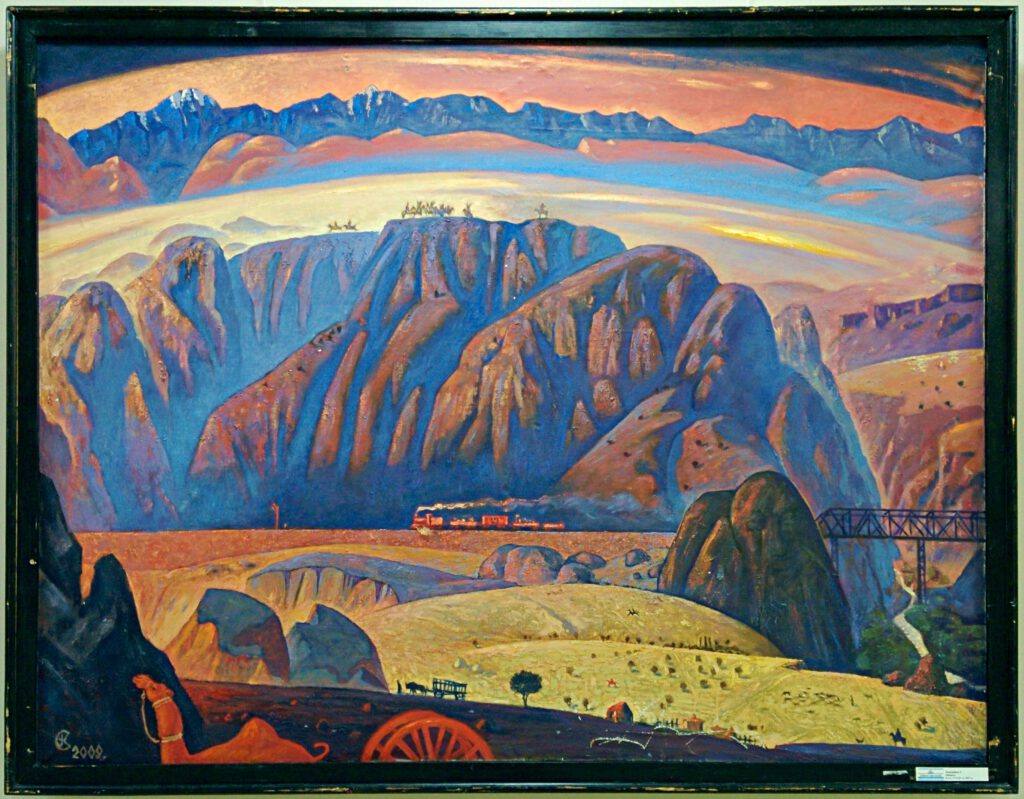 You think is less paintings? We didn't showed all paintings of the art gallery. There are more than 500 paintings, drawings and photos on display.
But hold in mind – over time the themes of the pictures are changing. So its worth to just take time and visit the Museum of Fine Arts in the northern part of Abay Park time by time.