Akmechet – central Asia's mystic cave
The largest cave of Central Asia is one hour away from Shymkent. Info Shymkent had a look inside of the cave Akmechet.
Info Shymkent went by car from Shymkent to Akmechet. The cave is located in the Turkestan Region in the Baidibek district and around 80 kilometers away from Shymkent. After one hour and 30 minutes we arrived at the huge cave.
The cave is embedded in a rough limestone landscape. We can see the huge entrance of the cave from the parking place already.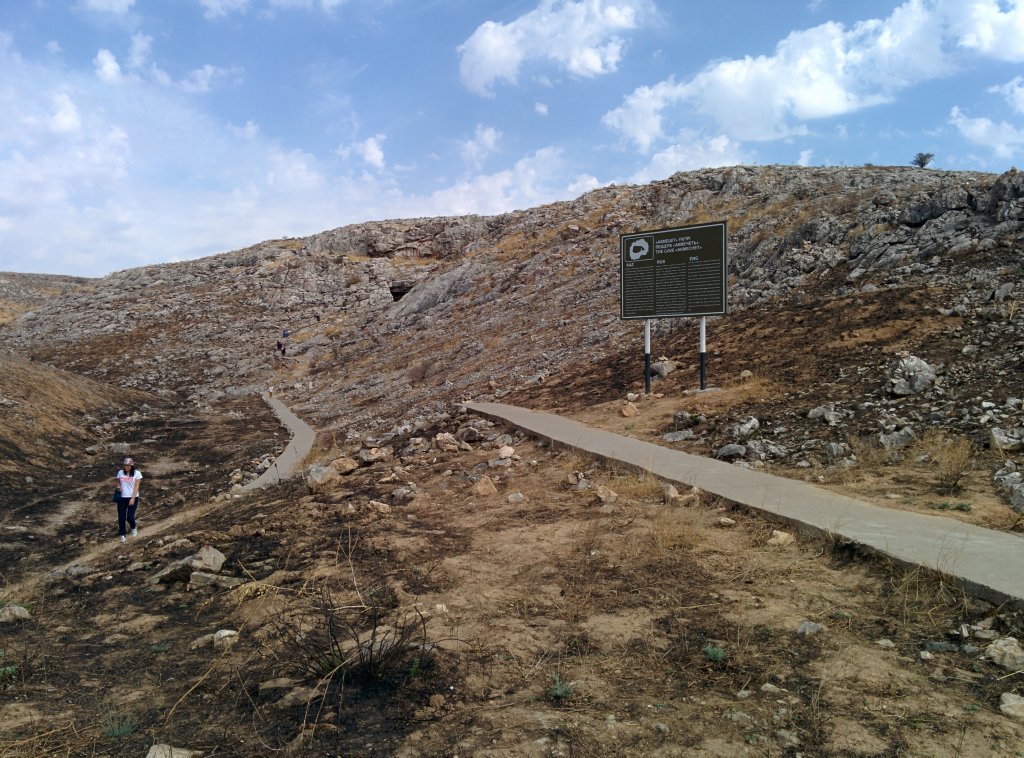 It's only a 5 minute walk from the parking place to the entrance on a pathway made of concrete. The path follows a small valley in this rough limestone landscape of the Baidibek district.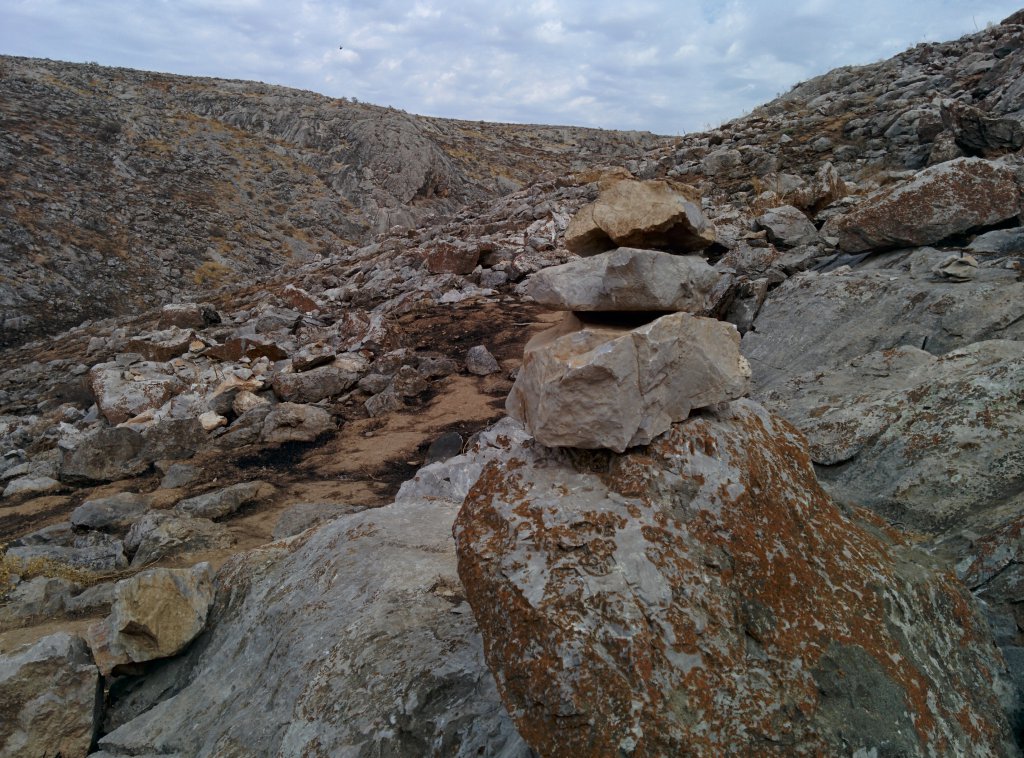 We have a first view into the cave after we reached the entrance. The view is already amazing. You looking into a giant black hole with trees inside. The green trees feels unreal in this harsh and rough environment.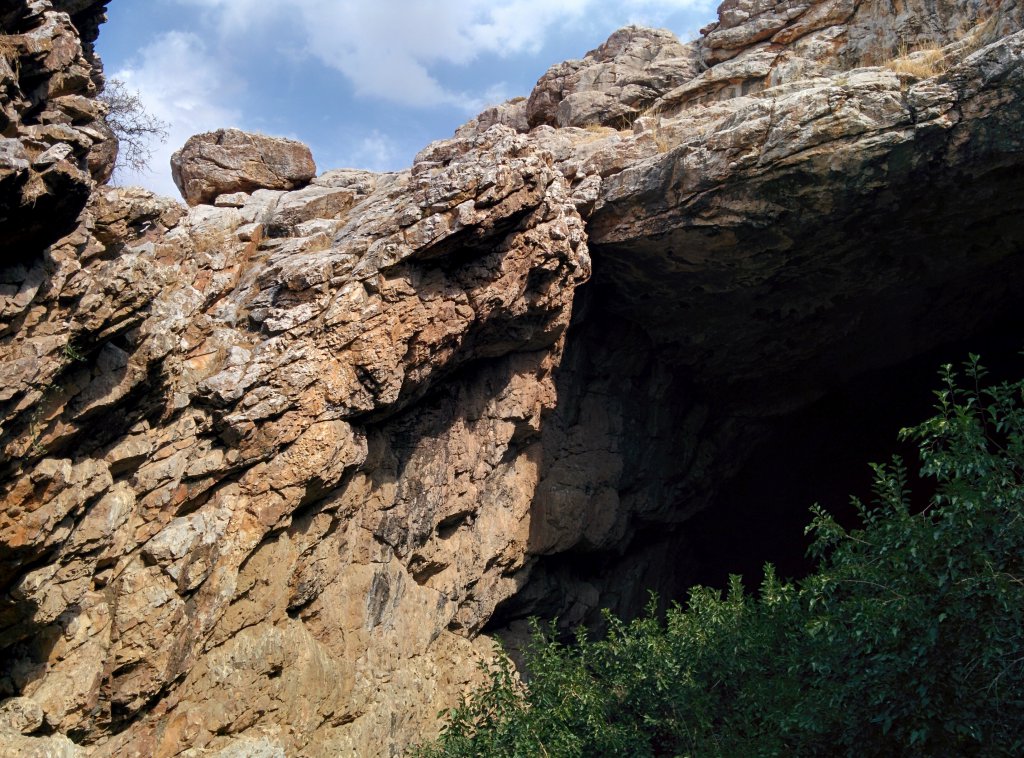 We can enter the cave by steep blue steps made out of iron very easy. After we reached the ground we had to put helmets on our heads. It's necessary to wear because the limestone is weak and every moment it could be possible a stone is falling down. The soft limestone is also great for birds nests. The sound of the birds and its echos is incredible.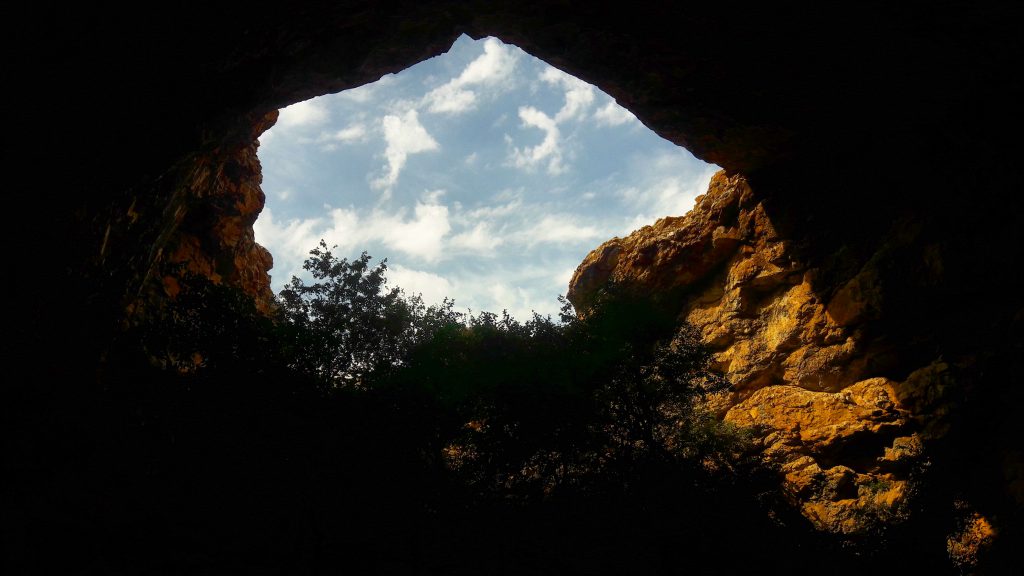 The cave is with 256 meters width, 254 meters long and a height of around 25 meters the largest cave of Centra Asia. It's so big cave that even a small forest of Mulberry is growing inside of this amazing place.
The huge entrance gives the cave a look of a traditional kazakh Yurt and makes the place to a real mystic place.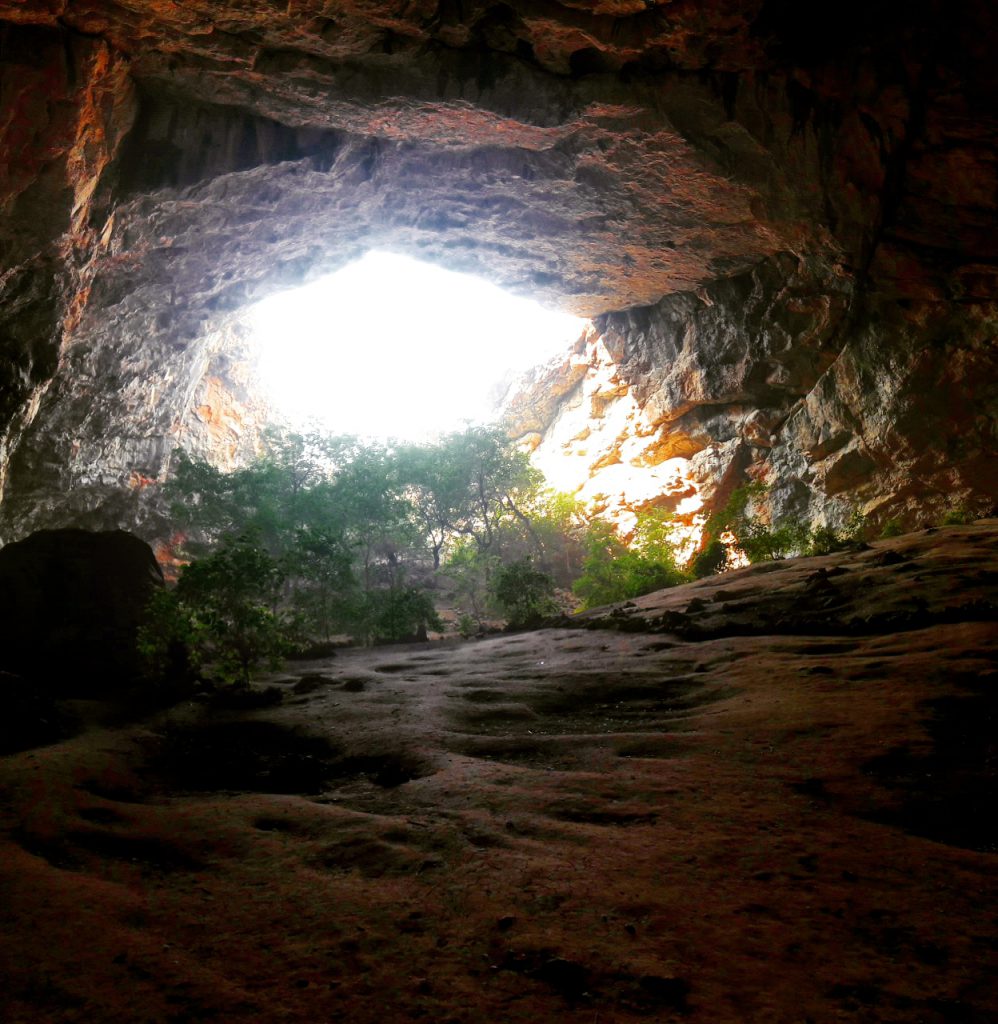 This fact underlines that the cave is a popular and a sacred place in South Kazakhstan. The cave is still in use as an underground mosque and also the name "Akmechet" means just "White Mosque". Other people call this cave also "Dragon Cave". Because of the size of the cave the name would fit well, too.
After our visit of the cave we went back to Shymkent. But the Akmechet cave is also a good place to visit the Karatau Mountains or the white Mausoleum of Domalak Ana.
The journey to the cave was impressive. We didn't expected to see just huge cave close to Shymkent. It's worth to go there, again.