Walking world's runways: Kazakh model Berik Kazymzhanov
Info Shymkent made an Interview with the young and talented model Berik Kazymzhanov from Kazakhstan to talk about his model experiences.
He walked already for famous fashion labels like Armani and Dolce & Gabbana on the international fashion runways. We had the opportunity to talk with Kazakh Berik Kazymzhanov during a visit in his homeland to chat about his life as a model and his experiences in the fashion business.
Info Shymkent: Hello Berik. How are you? Where are you now?
Berik: Hello guys, I am good. I am actually back home now after trip to the US.
Info Shymkent: Can you introduce yourself a little bit?
Berik:I was born in west Kazakhstan and finished school and university here. I thought I would be working in oil and gas industry as many people do here. But there were opportunity to try something new and I decided to give it a go.
Info Shymkent: How did you come to model business?
Berik: I was in English courses in Singapore in 2012-2013. During the studies I participated in Elite Model Look 2012 contest and had won first place. After I finished my courses I came back to Kazakhstan and continued my studies here in Uralsk. Then I've been working as a auditor at the same time sending my photos to the agencies worldwide. There were many rejections till I finally signed my first contract.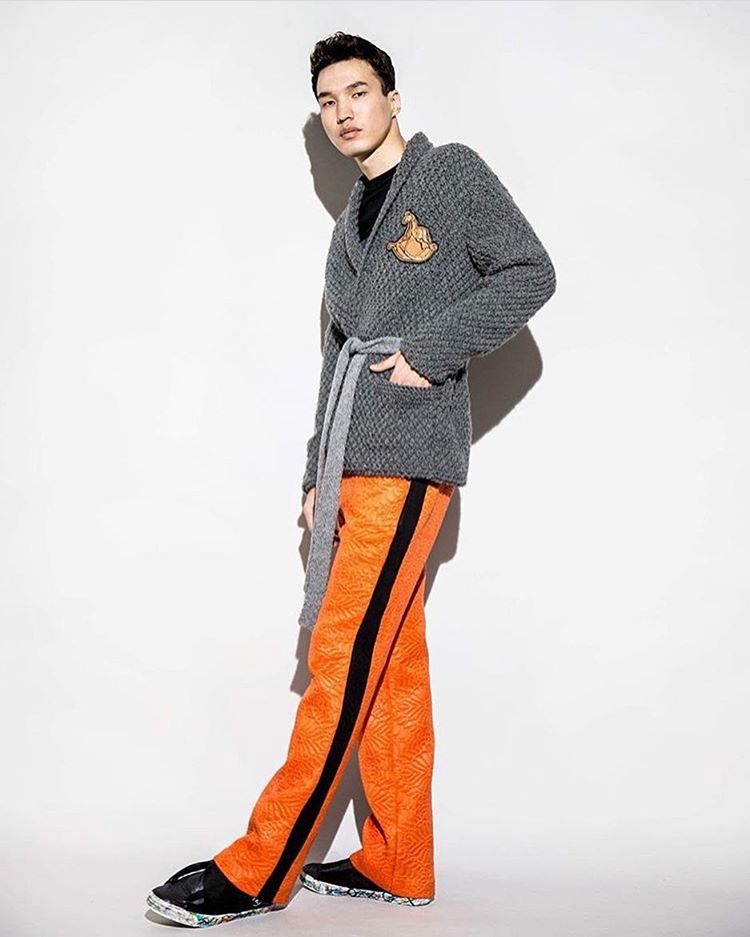 Info Shymkent: Which fashion labels do you work for?
Berik: It's rare to work for particular brand for a long time but I can name brands that I worked for: Armani, Dolce & Gabbana – my favorites. Also there were Puma, Mulberry, AX Armani Exchange, Kith, OOF Wear and others.
Info Shymkent: How many years are you in the model business?
Berik: I've been modeling since 2018. It started as part time then I was doing it full time. Now it's been several months that I haven't been working because of pandemic. And it's hard to predict till everything goes back to normal.
Info Shymkent: And what was the best moment in your life so far?
Berik: Best moment in modeling I would say – my first show in Armani. It was unbelievable sharing backstage with such a great people, and couldn't believe it till I stepped the runway.
Info Shymkent: Do you remember your first walk on the runway? How was the feeling?
Berik: My first runway was in EML contest in Singapore. It was final. I remember that I was very nervous and was really thinking about having a shot.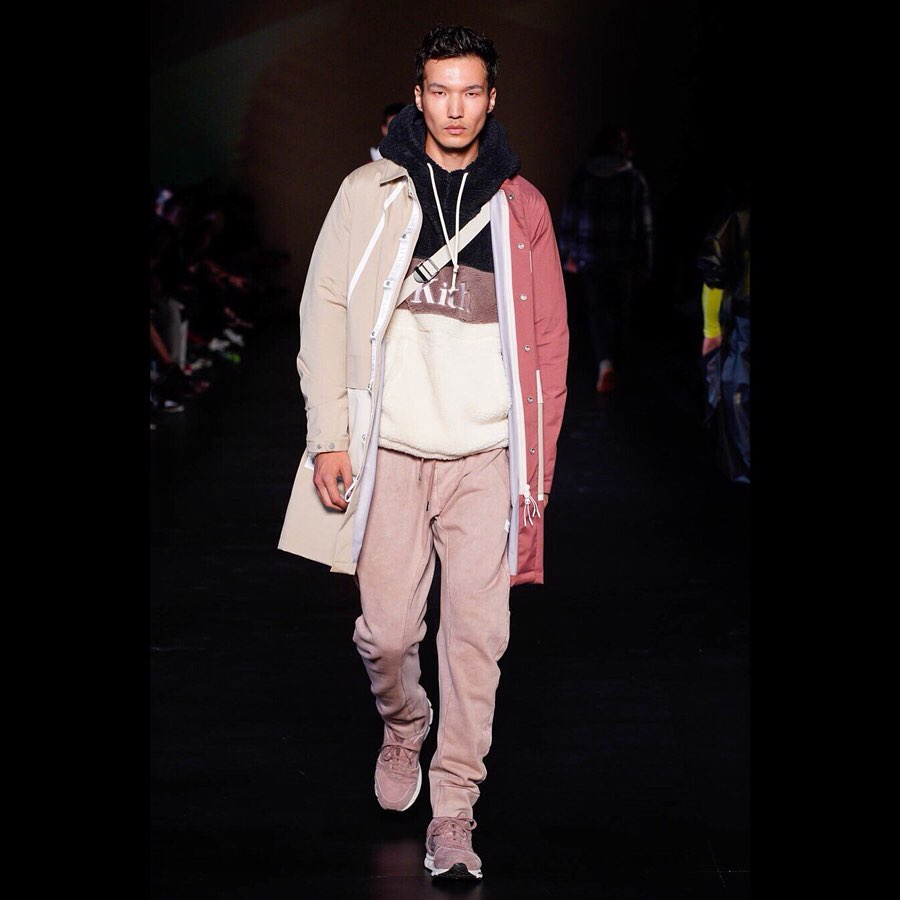 Info Shymkent: Can you describe your daily work? Is Covid-19 interrupting your work?
Berik: Typical modeling day consists of going to castings. And in your free time you go to gym or explore the new city you are in. Covid-19 definitely interrupting my work. And I would say not only my work but also other model's and many people involved like designers, stylists etc. you have to travel a lot and you can't do because of this situation. Many brands started doing "home shooting" but I think you cant really replace that feeling and drive for example when you are doing fashion weeks.
Info Shymkent: Have you worked with Kazakh designers before? Or would you like to work with them?
Berik: Yes, I worked with few designers here during Mercedes fashion week and Kazakhstan fashion week. And I can Zherebtsov is my favorite one.
Info Shymkent: Kazakhstan – what's the country for you? What can you tell about Kazakhstan?
Berik: It's my homeland. When I am abroad for too long I miss some things here. It has wonderful nature. I am sure that Kazakhstan's youth has a big potential in every sphere and there are many talented people here.
Info Shymkent: What plans do you have for the future?
Berik: For now I am kinda stuck at home cause I am not able to travel to Europe and US so far. And planning my future besides of modeling world too.
Info Shymkent: Thank you to make a interview with you, Berik. We hope that pandemic ends fast and it not stopping your career. We wish you good luck and success that you can walk thousand of fashion runways for the best brands in the world. Thank you very much for your time.
You can follow fashion model Berik Kazymzhanov on Instagram: @berik_kazymzhanov