From Pop to Jazz: Rising star Daria Stefan on her way to success
16 years old Singer Daria Stefan is a very young and fast rising star in the music world. We talked with her about her way to success.
Daria Stefan from Romania's capital Bucharest started her career as six year old girl. Now she is capturing the hearts of her fans around the world by storm. We talked about her first steps into music and her transformation from Pop to the Jazz genre.
Info Shymkent: Hi Daria, how are you? Where are you at the moment?
Daria Stefan: Hi, I'm doing fantastic, I'm enjoying the beautiful October weather in Bucharest. You can't really tell if it's summer or autumn here. 
Info Shymkent: You started to sing as a six year old girl. Who inspired you to start singing?
Daria Stefan: Well, I grew up in a family that loves music and I was formed by listening and developing a deep attachment for everything music and my parents introduced me to the amazing music of famous artists such as: Michael Jackson, Christina Aguilera, Stevie Wonder and many other. So that's how I felt in love with music. I started singing in the Miracle Group of the Sector 6 Children's Club at the age of 6. But at the Nostalgia Choir, was the place where I truly discovered the world of television and felt in love with this art or music. I began my solo career in 2014. This was a crucial moment most importantly because I began to take singing lessons with one of the most important Romanian teacher and composer – Mr. Marius Teicu, who wrote more than 500 songs, and he decisively put his mark on my music style.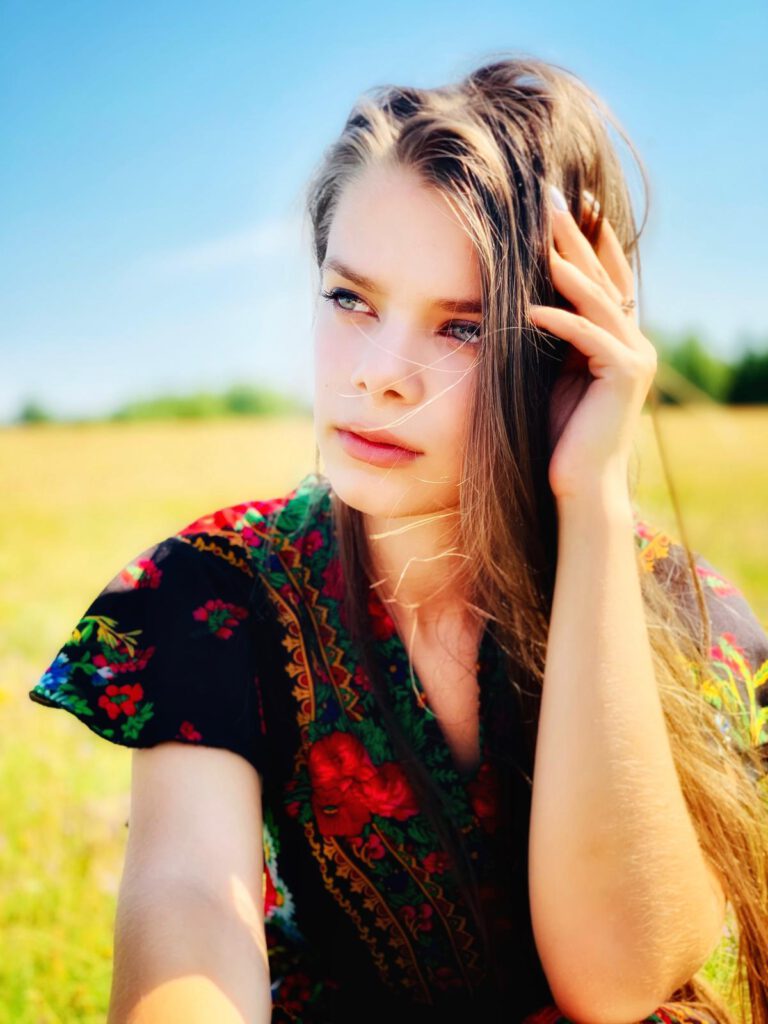 Info Shymkent: You have a great YouTube channel and you often sing songs of different artists. Which singer's music do you like to sing most?
Daria Stefan: Regarding my favorite artist is hard to tell which I love most. I've had three favorites artists – Christina Aguilera, Céline Dion and Ariana Grande till last year. Since I started studying Jazz, I've discovered some amazing Jazz singers of which Aretha Franklin, Nat King Cole and Sarah Vaughn become my favorites.
Info Shymkent: You attended many competitions and won many trophies and prizes. Which one you liked most and are most proud of?
Daria Stefan: I can't choose only one contest that I enjoyed the most so I will tell you about three contest that I really liked: In the spring of 2015 I participated in the NEXT STAR Show – Antena 1, where I delighted the audience by singing Rise Like A Phoenix, the winning song of Eurovision Song Contest 2014. The same year I was selected to participate in the 2016 edition of NEXT STAR Show – Antena 1, with Say You Love Me from the international repertoire, this way becoming the only Next Star participant to compete in two consecutive editions of the show. The Next Star experience motivated me to even harder pursue my dream, giving me more self-confidence and also helping me to understand that through work and perseverance nothing is impossible. And the results weren't long awaited. In the summer of 2015, I was rewarded for my musical activity with the Excellence Award from the Romanian Community Center in Canada. The most important achievement of 2015 was winning the The Dray Kid contest (DISNEY CHANNEL – America) being declared the only Dray Kid child in Romania. On this occasion I had the honor to held a live interview with the Executive Director of Disney Channel – Mrs. Irene Dreayer.
Info Shymkent: You are singing music in different styles – like traditional, Jazz, Pop, etc. Which music styles do you like more?
Daria Stefan: I'm a very versatile singer and I really enjoy singing a lot of music genres such as: R&B, Pop, Rock, Blues and Jazz. I'm student at a music school in Bucharest where I study Jazz and Pop music and I can say that starting last year I've discovered my passion for Jazz music because of an amazing teacher taught me the amazing art of Jazz. So, for the moment I like the most Jazz style.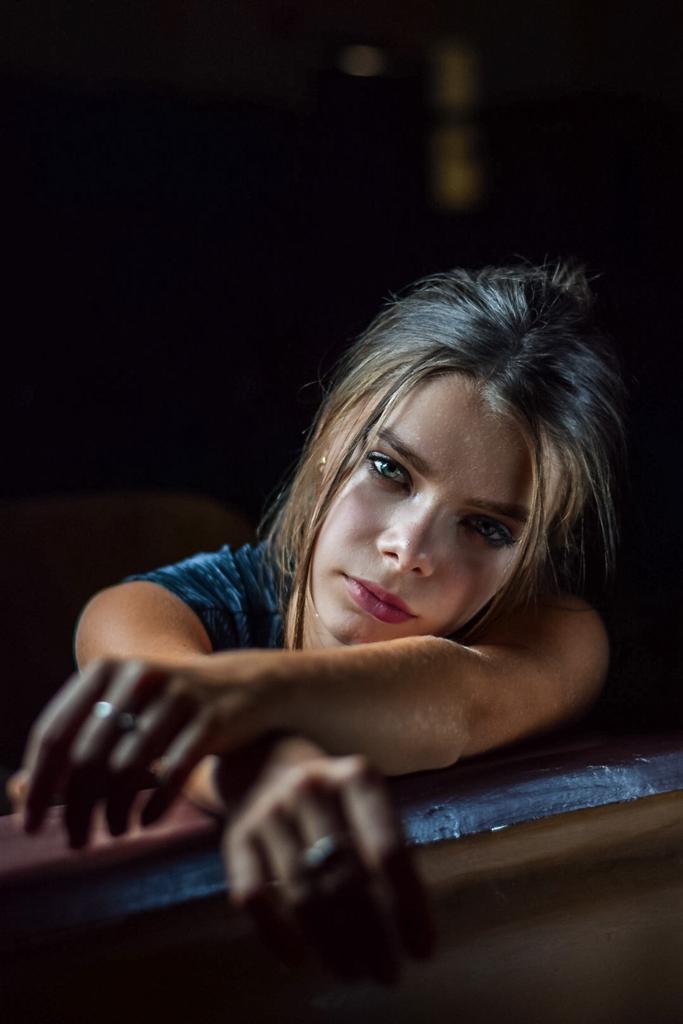 Info Shymkent: Do you also play a music instrument? If yes, which one?
Daria Stefan: I don't know to sing at any instrument for moment, unfortunately. But I really want to start learning to play the piano.
Info Shymkent: What are you doing during COVID-19 pandemic? Is it interrupting your work?
Daria Stefan: I think that COVID-19 has changed everyone's' plans and life, but happily for me during this quarantine I had a lot of time to do what I like the most: music. I sang a lot more than I did during school, I worked at some new Jazz songs, I started writing my second song written by me and and I had more time to spend with my loved ones. 
Info Shymkent: What do you do besides your music? Do you have a hobby?
Daria Stefan: Besides music I have a lot of other hobbies such as: Reading, painting, playing soccer with my Dad and more … 
Info Shymkent: Are you planning to make concerts in the future? In which country would you like to make a concert? Do you have a Dream country?
Daria Stefan: Unfortunately because of this critic situation a lot of my concerts have been postponed but I hope that in the next period of time I will sing again on stage. But for the next year I will have some concerts in Europe. My dream country to sing is USA. And three years ago I've had two concerts in New York where I sang for a Gymnastics Academy and for the US Army Veterans.
Info Shymkent: You released your first song Surrender in June 2020 successful. Can you tell us more about the song?
Daria Stefan: Well, Surrender was a huge challenge for me because I tried to find a way to mix my Pop knowledge with Jazz and also to keep the actual sound. The guys from the studio where I usually record my songs understood exactly what I was trying to sing and helped me to finish the song. I think Surrender defined best my new musical direction, a mixed between Pop and Jazz music.
Info Shymkent: What's your next step?
Daria Stefan: Is hard to tell for sure what will be my next step or steps. I will try to improve my musical style especially in Jazz area and if the pandemic ends I would like to participate next year on the International Jazz Festival in France!
Info Shymkent: What ever your next steps will be. We wish you continued success and creativity – and that you dreams becoming true. And thank you very much that you took time for this nice interview with you, Daria. It was a pleasure for us to talk with you.
You can follow and listen to Singer Daria Stefan on Social Media: