Into the wild nature with Dana Madaliyeva
Info Shymkent had the opportunity to talk with Dana Madaliyeva – an artist, hiker and natural photographer from Shymkent – about Kazakhstan's nature and her life.
Info Shymkent: Hello Dana, how are you? Where are you now?
Dana: Good evening! I'm in Shymkent.
Info Shymkent: How is your "quarantine" day? Is Covid-19 affecting your work?
Dana: During peak of Covid-19 pandemic I stayed at home, now after the lockdown I'm going out to the nature every day and of course with compliance of sanitary standards. Quarantine affected some parts of my work.
Info Shymkent: Dana, can you tell us about yourself?
Dana: My name is Dana Madaliyeva – a local citizen of Shymkent. I'm a freelancer artist and at the moment I'm doing art therapy with a girl who has autism. And also I make souvenirs in Kazakh style. In my free time I'm trying to spend time in the nature by discovering for myself new, unique natural places in our region.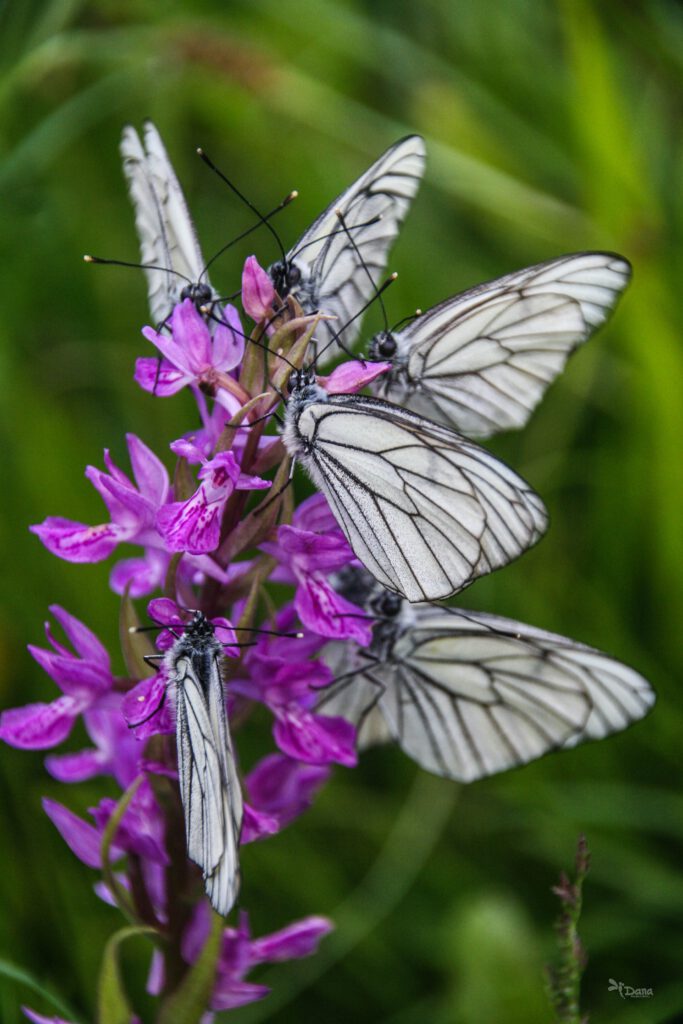 Info Shymkent: Photography – is it hobby or profession for you?
Dana: Photography is for me a hobby, even I can say it's like a therapy.
Info Shymkent: Do you like traveling? Which places of Kazakhstan have you visited? Can you tell us which place of Kazakhstan is for you special and the best?
Dana: Yes, I love traveling. But unfortunately I didn't traveled around Kazakhstan, yet – but it's my plan to do it. I'm traveling around Turkestan region at the moment. For me the best place is Sairam Su… There are very much interesting and unique places – not only in Turkestan region – and also whole Kazakhstan of course. But for me Sairam Su always will be for me on the 1st place. Because at this place my love to the nature, to mountains and to the adventure was started. *smiled*
Info Shymkent: What does Kazakhstan mean for you? Please describe it with tree words.
Dana: Kazakhstan – for me at first: Motherland, rich history and unique nature.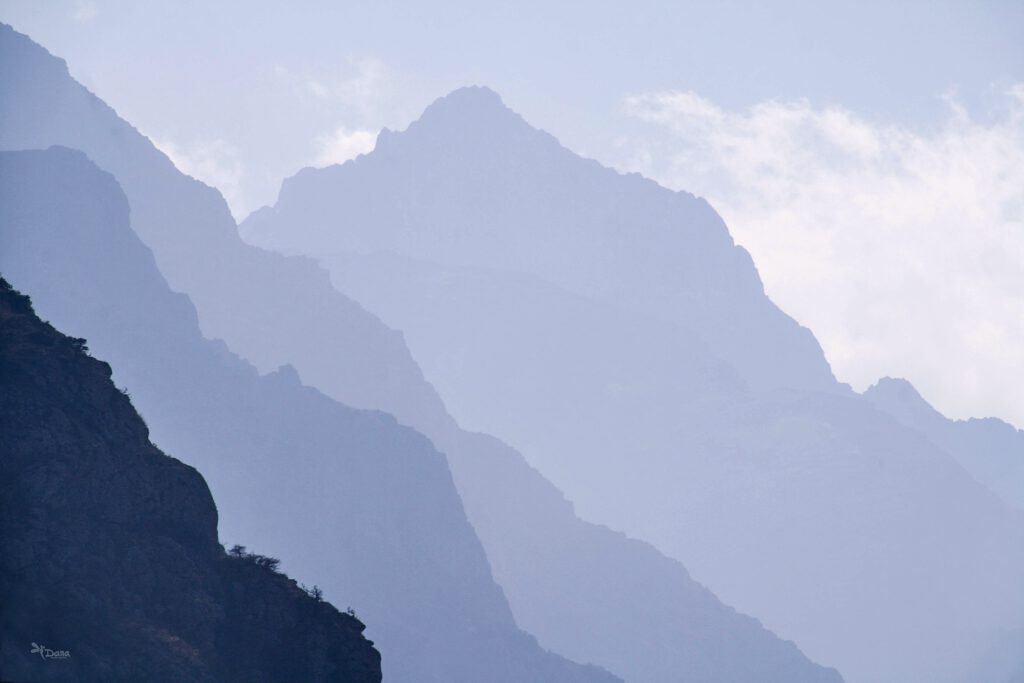 Info Shymkent: And what's your favorite Kazakh meal?
Dana: My lovely Kazakh meal are Baursaks and Nansalma.
Info Shymkent: What does Shymkent mean for you? And which places would you like to recommend for guests of the city?
Dana: Shymkent is my birthplace. I like that the city is improving fast and that the city is warm, bright and there are delicious meals. At first place I would like to recommend our guests to go to the mountains.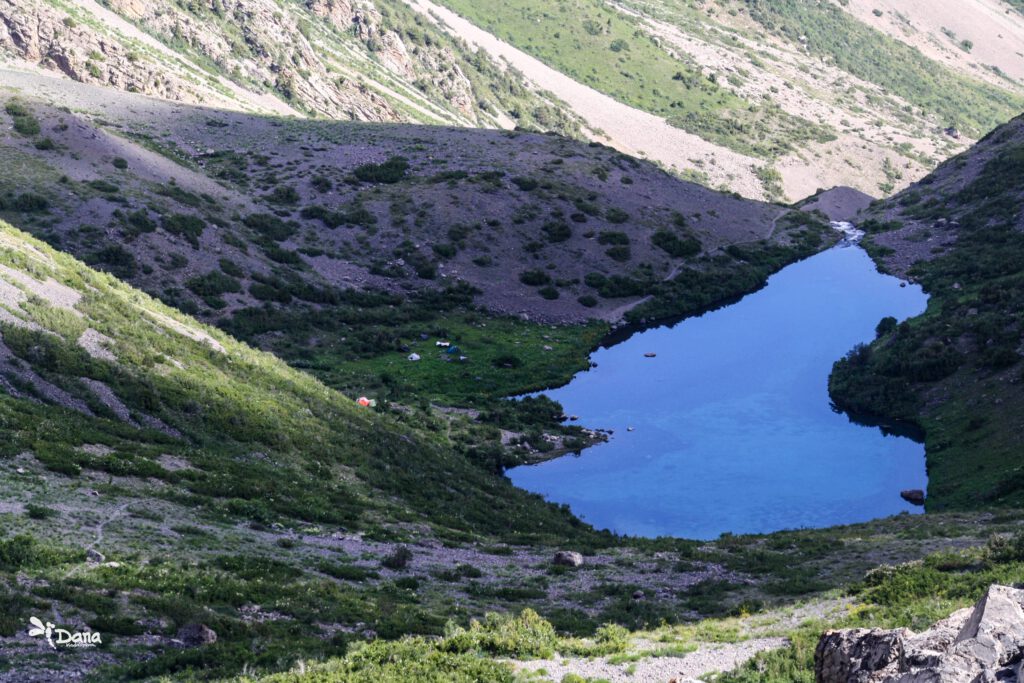 Info Shymkent: What are you doing in your free time? Do you have a hobby or interests besides photography and hiking?
Dana: What about my other hobbies: I started to collect books – fairy-tales of different countries and folks now. In addition, I am interested to esotericism, self-knowledge and self-improvement. I want to return to painting again and paint small paintings from my photographies.
Info Shymkent: What's your opinion about the environment? We very often hear that people throwing the trash into the nature. Did you had such situation that people around you trowed the trash away? And what have you done?
Dana: Yes, trash is a huge problem. As soon as possible we are telling to people that they have to clean the place from the trash and taking with them. And also with my friends trying to take the trashes for others. Also we are making comment when they picking the flowers and other plants in wild nature. The amount of trashes getting more and more every year in the nature unfortunately.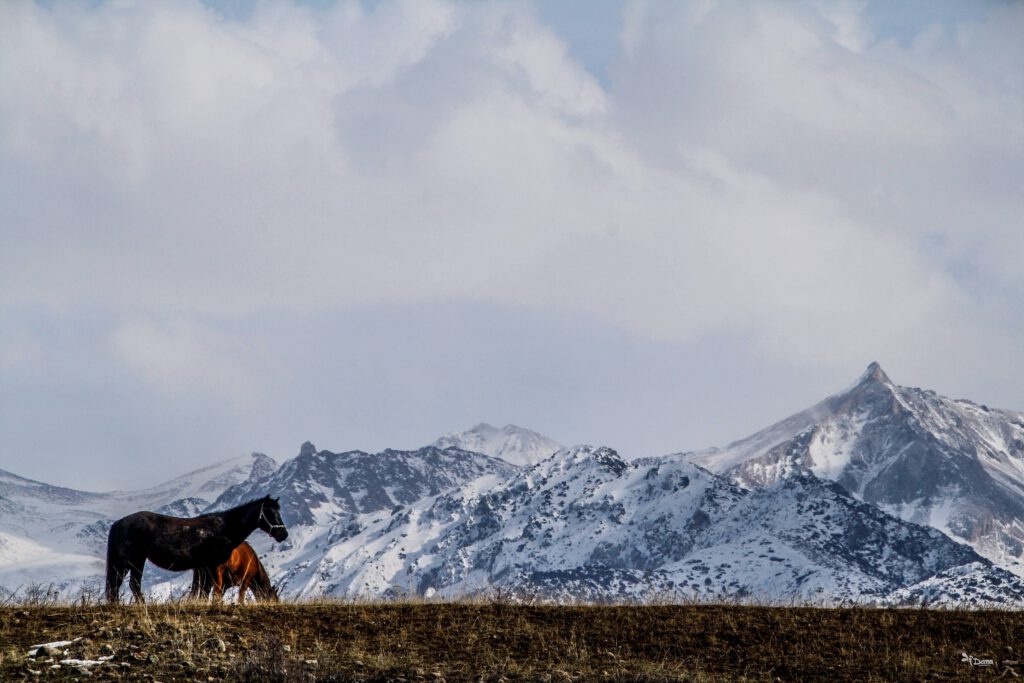 Info Shymkent: What plans do you have for the future? What would you like to do after the quarantine?
Dana: In my plan: to visit the most beautiful and interesting places of Kazakhstan and abroad… Maybe I will open a exhibition with my photos and paintings. People are already asking about it.
Info Shymkent: Thank you very much for this nice talking, Dana. It was great to make an interview with you! hank you for your time. We wish you good luck and we hope to visit your exhibition in the near future.
You can follow and watch Dana Madaliyeva here: