Aisha Bibi Mausoleum – A love story
Info Shymkent went to the Aisha Bibi Mausoleum in autumn to have a look on an incredible Love Story.
We started our short trip in Shymkent and went by a minibus to Taraz. We asked the driver to stop 11 kilometers before Taraz at the silkway in the small village Aisha Bibi to leave the bus. The village is named after a famous girl.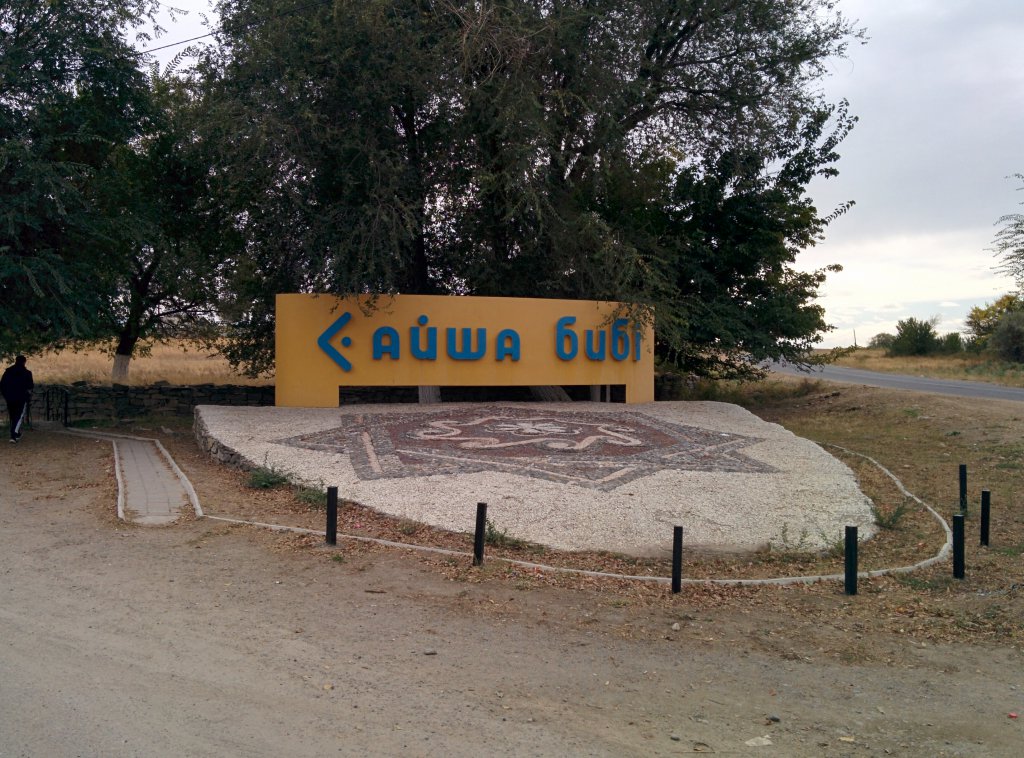 A huge yellow sign with blue letters show us the way from the Silkway to the Mausoleum. Its a 6 minute walk of around 500 meters on a sidewalk along a small road.
After we paid a small entrance fee we entered into the park with the Mausoleum of Aisha Bibi.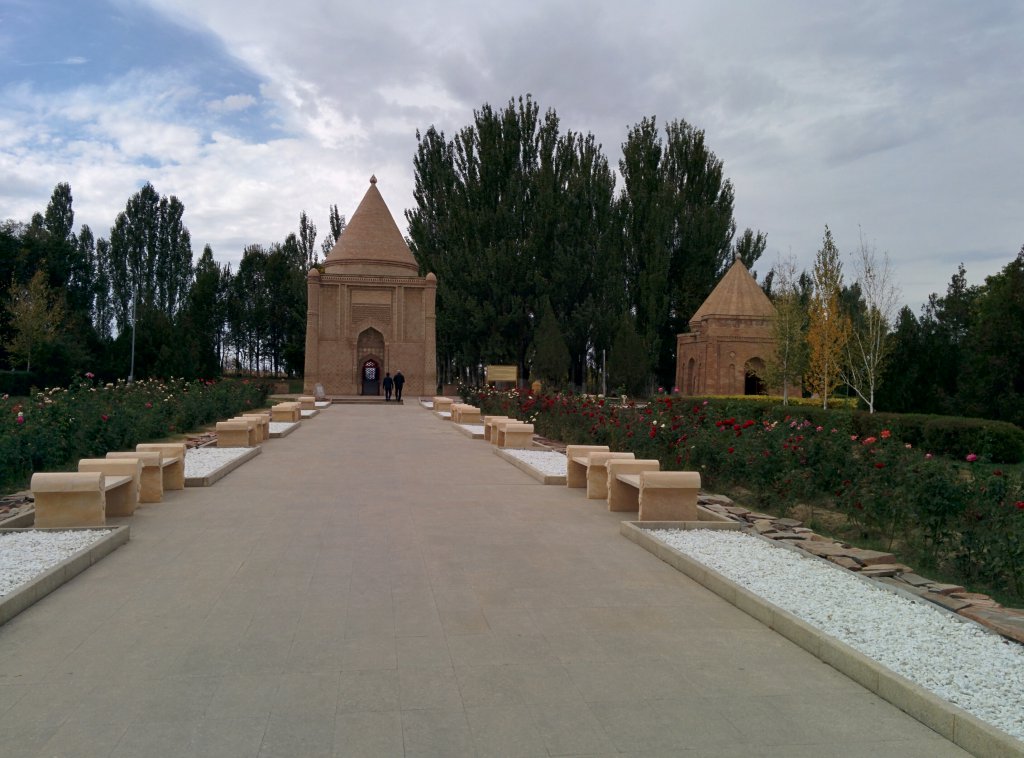 The mausoleum was built in the 11th century and covered with terracotta tiles. These tiles using over sixthy different floral geometric patterns and stylized arabic calligraphy. Our eyes walked from one nice pattern to another. The mausoleum is a real eye-catcher.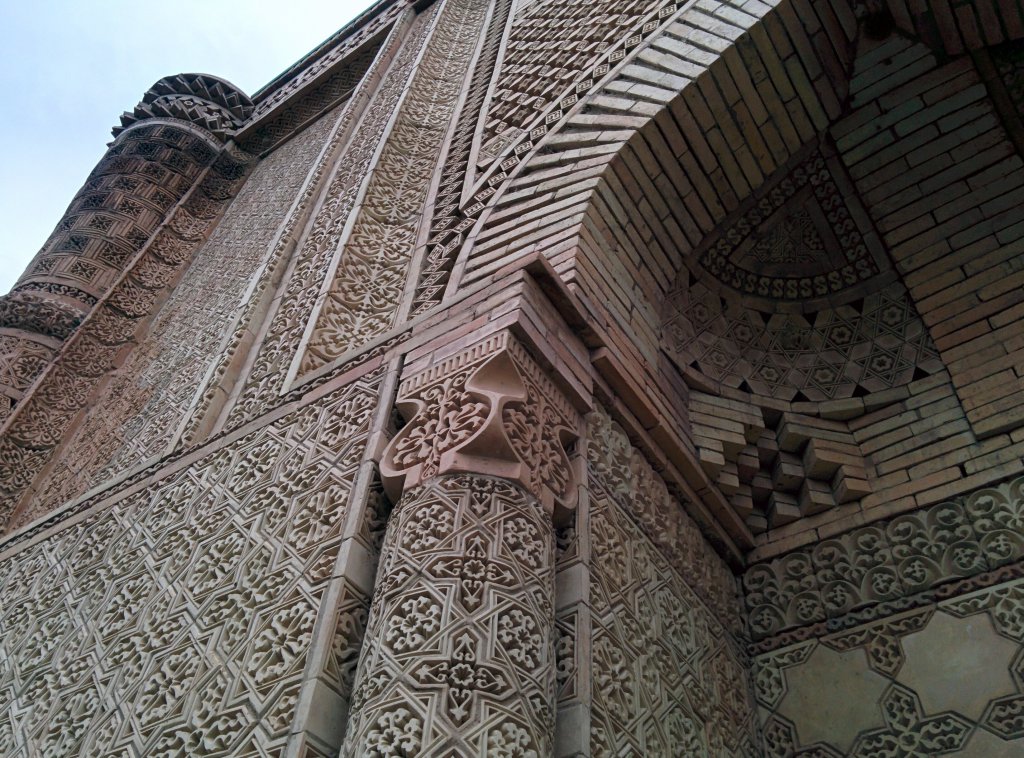 But why was this beautiful Mausoleum was built. Who is buried inside? Who was Aisha Bibi?
Aisha Bibi was a 16 years old beautiful girl who lived in Otrar. She was secretly in love with the Emir of Taraz and wanted to marry him.
Because of Aisha Bibi's parents was against the wedding, she left with her nurse Babaji Khatun the city Otrar and started her journey to Taraz. Before she wanted to enter the city of Taraz she wanted to take a bath in the river Assa.
After their bath in the river, she walked back to her clothes. In the moment she wanted to take her clothes, a snake jumped out and bite her. The poison of the snake was strong and she started to become weak very fast. She send her nurse Babaji Khatun to the Emir in Taraz.
But when her nurse and her lover came back – it was too late. Aisha Bibi was already dead.
The Emir ordered to construct a beautiful mausoleum to commemorate her and their love for eternity.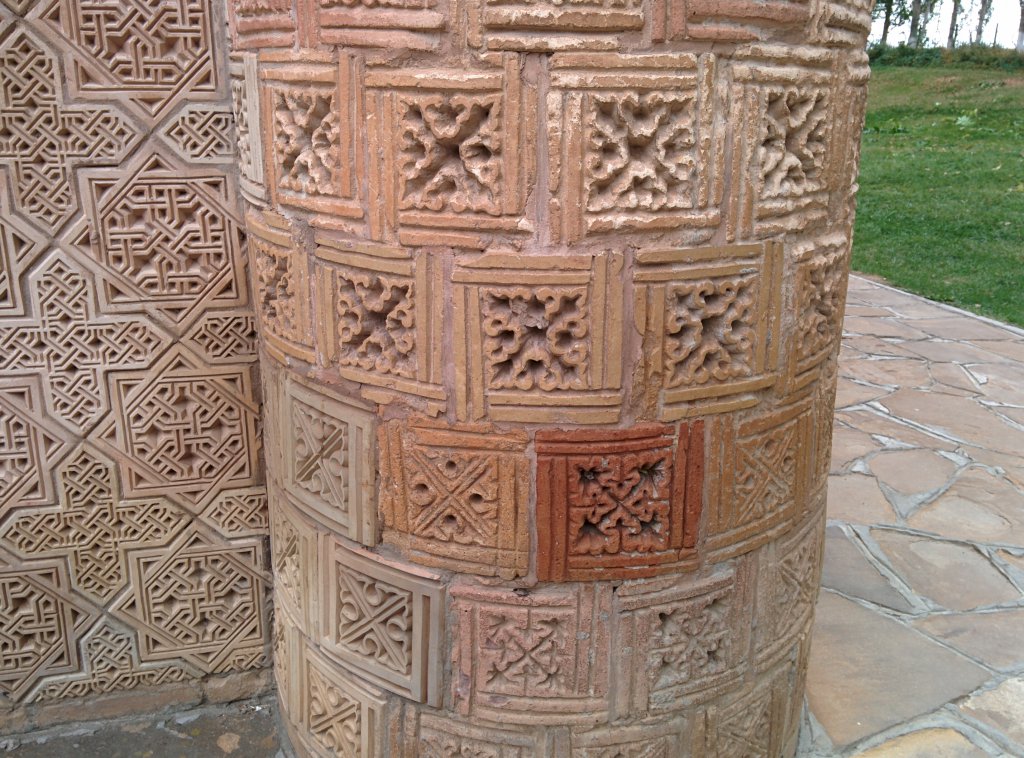 Aisha Bibi's nurse took care about Aisha's grave and after her death they built also a mausoleum for Babaji Khatun. It's just 10 meters to the right of Aisha Bibi.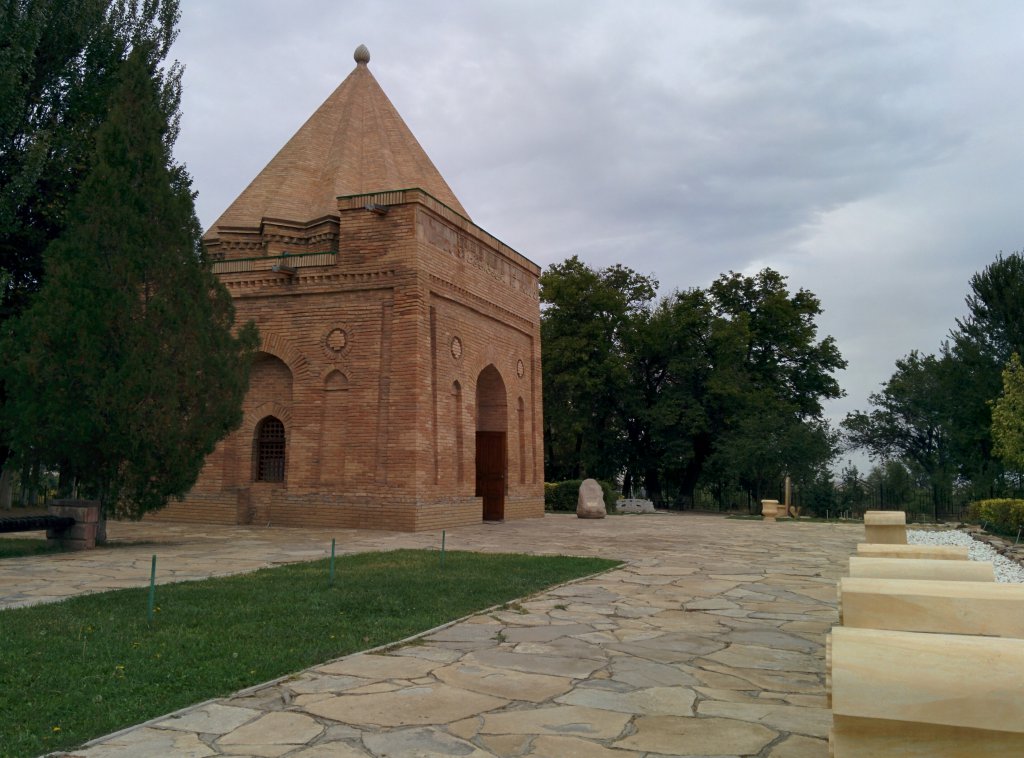 Incredible dramatic love story, but sadly without happy end.
After our visit at two mausoleums we went back to the main road and catched a local taxi to drive to Taraz. We went from Taraz back to Shymkent by Minibus.
It was great to visit this Mausoleum and learn more about the amazing story behind this building. It's worth to visit this beautiful place to know also the architectural skill of people of that time.