Nauryz – What is it about?
Nauryz holidays are coming to Central Asia. But what means Nauryz? And what's going on in these days? Info Shymkent will have a look.
Nauryz means "new day" and is an important holiday for Kazakhs. The 21st of March is when day and night have the same length – called the spring equinox.
This day is the beginning of Spring and the Kazakh new year. So past offences are forgiven and everybody makes wishes for a new beginning, for a new year.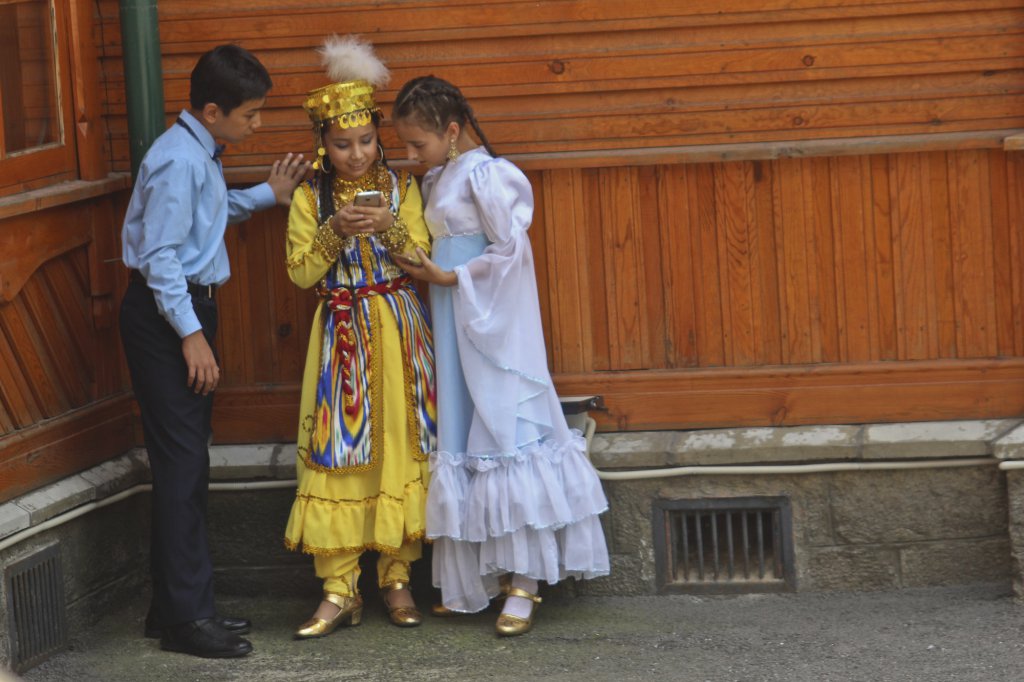 Nauryz symbolizes also fertility, friendship and wealth, happiness and love.
Shymkent becomes a festival centre and traditional Yurts are erected in the parks – especially in Central Park. Inside of the Yurts, visitors can find big tables filled with very much delicious Kazakh dishes like Beshbarmak, Kuyrdak, Baursak and – only during these times cooked soup: Nauryz-kozhe.
Nauryz-kozhe is a nutritional rich soup that is cooked from seven ingredients: meat, water, flour, butter, rice or corn, salt and milk. Each ingredient of the dish symbolizes one quality for life: joy, success, intelligence, health, wealth, agility and security. By the way, the seven is an important number for Nauryz. The soup will be put in seven bowls. Each person should invite seven guests and should visit seven other houses.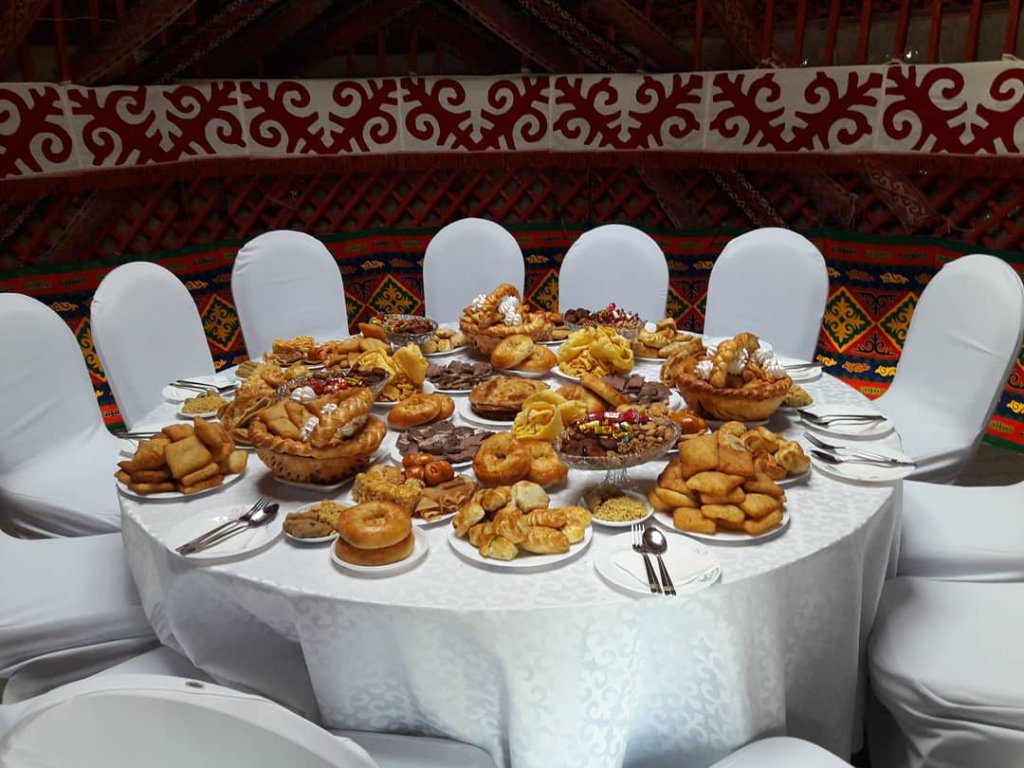 Around the Yurts many performances and celebrations take place. It's time for foreigners to learn more about the Kazakh culture. Many Kazakhs wearing traditional dresses, listen to Kazakh songs and play on Kazakh musical instruments like the Dombra.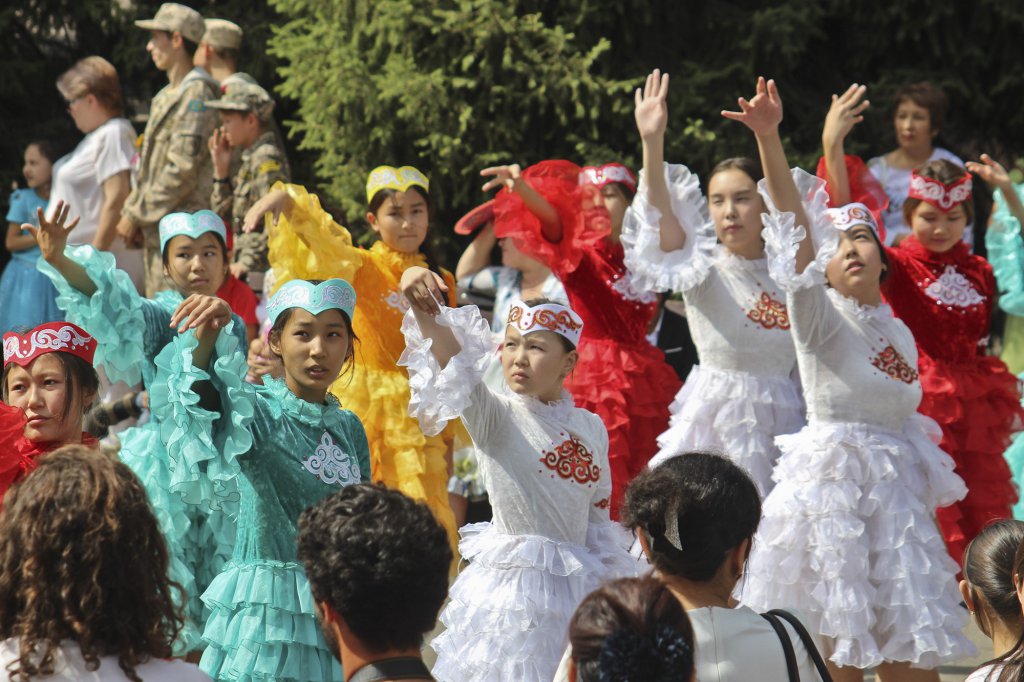 During the Kazakh New Year, young people and kids like to use the Altybakan – a large hanging swing were two people standing on one wooden board. Men and women take part on the horse games Kyz-kuu and Bayge. You can watch these games in the hippodrome next to Shymkent Zoo and Baidibek Monument during the public holidays.
A very interesting fact is that Nauryz was included in the Representative List of the Intangible Cultural Heritage of Humanity by the UNESCO in September 2009.
We hope you could learn more and we wish you already some beautiful holidays with your family and friends.
It's a pity that celebrations, events and parties are cancelled this year because of the Corona crisis. But please stay healthy and safe!
More Information: https://en.wikipedia.org/wiki/Nowruz